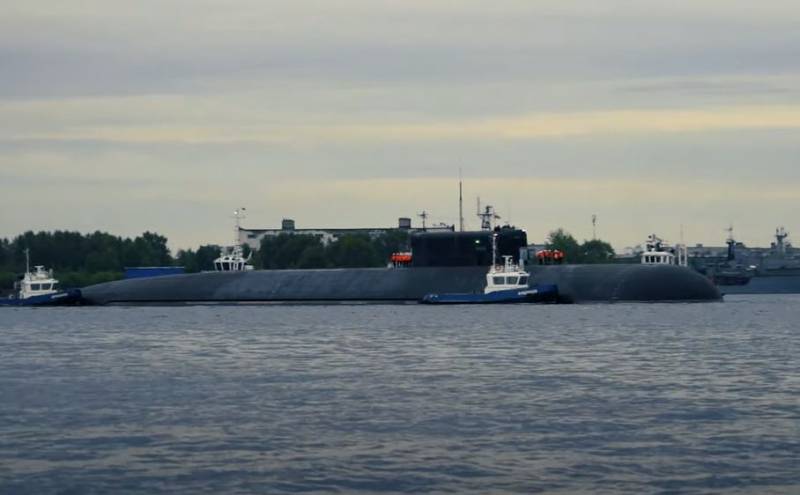 The Russian military may test a "nuclear torpedo", referring to the Poseidon naval drone, US intelligence notes the preparation of surface ships and submarines for testing. This is reported by CNN with reference to a senior US official who wished to remain anonymous.
American intelligence, according to this same official, has recently observed the preparation of Russian warships for a "possible" test of a "nuclear torpedo". This conclusion was made after the Russian special-purpose nuclear submarine Belgorod was seen in the group, which is the carrier of the Poseidon marine drones. However, a detachment of ships, together with the submarine, returned to their places of deployment without having carried out any tests.
According to the Americans, "technical difficulties" supposedly caused by Western sanctions imposed against Russia could prevent the Russians from testing the "nuclear torpedo". Russia is said to be currently unable to produce high-tech weapons, which is allegedly confirmed by the military actions in Ukraine, which were invaded by "poorly trained and under-equipped" Russian troops.
Now in Washington they fear that Russia will soon try to test the Poseidon again, but they hope that this may be prevented by the ice covering the sea ranges of the Northern
fleet
. At the same time, the Americans do not believe that the tests will be associated with a real nuclear explosion.
The topic of possible tests of Poseidon naval drones is being actively discussed in NATO, the forces and means of the alliance are trying to track all the movements of the Belgorod submarine, which is the carrier of "nuclear torpedoes", as they are called in the West.