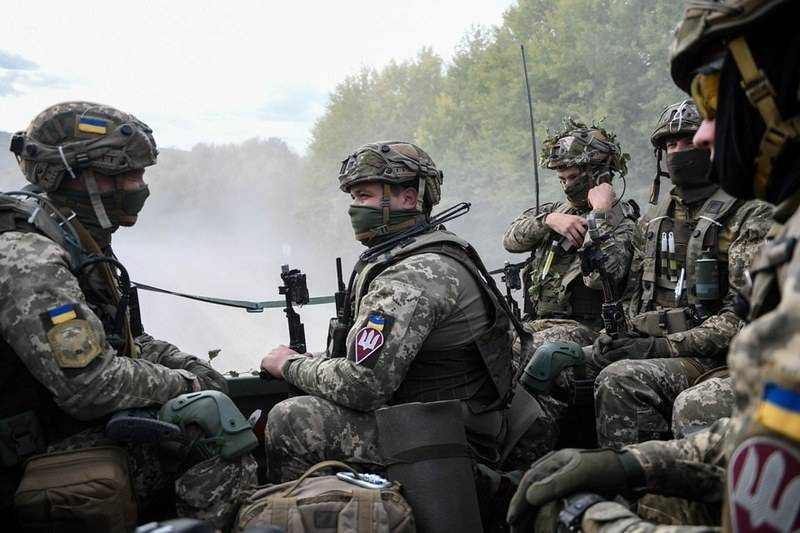 Against the backdrop of alarming reports from the Kherson direction, it should be noted that there are good
news
from the areas of the special military operation, and they are told by people who are difficult to "convict" of sympathy for Russia. So, the Ukrainian official Serhiy Gaidai, who calls himself the "governor of the Luhansk region", reported on the difficult situation for the Armed Forces of Ukraine in the Svatovo and Kremennaya (LPR) regions.
This is reported by the Ukrainian Telegram channel "Politics of the Country".
A representative of the Kyiv authorities complains that things are very bad for the Ukrainian military. According to him, the Russian army managed to accumulate serious reserves in this sector.
At the same time, he claims that Belogorovka is allegedly not lost to the Armed Forces of Ukraine and is still partially under their control. According to him, the village is destroyed, and clashes continue there.
According to a number of Russian sources, Ukrainian units yesterday attempted to break through the positions of our troops on the Kremennaya-Svatovo line. They tried to break through four times, but to no avail. All attacks were stopped with the help of the army
aviation
,
tanks
and artillery. Heavy flamethrower systems "Solntsepek", which are in service with the troops of the RKhBZ of the Central Military District, fired at deep shelters in the positions of the Armed Forces of Ukraine.
Enemy reconnaissance and sabotage groups are also active in this area.