At the Euronaval 2012 exhibition in Paris, the French shipbuilding association DCNS presented two proposals for the A3SM anti-aircraft missile system designed for self-defense submarines. Both variants of the complex are offered to arm non-nuclear submarines for foreign customers.
The first version of the complex (A3SM Mast) is a slewing tube with an MBDA Mistral man-portable air defense missile system located inside a rocket, lifted on a special mast pull-out device located in the fence of pull-out devices of a submarine (like a periscope). The launch of the launcher and the launch of the Zour is made when the submarine is at a periscope depth. Targeting and aiming is carried out with the opto-electronic periscope rising simultaneously. DCNS has already conducted ground tests for the launcher of this system.
Conceptually, this variant of the A3SM complex is thus an analogue of the British Vickers SLAM air defense system that was developed at the beginning of the 1970s of the British, which used the Short Blowpipe mobile complex. The SLAM complex successfully passed ship tests on the decommissioned British submarine Aeneas in 1972, but did not find any customers.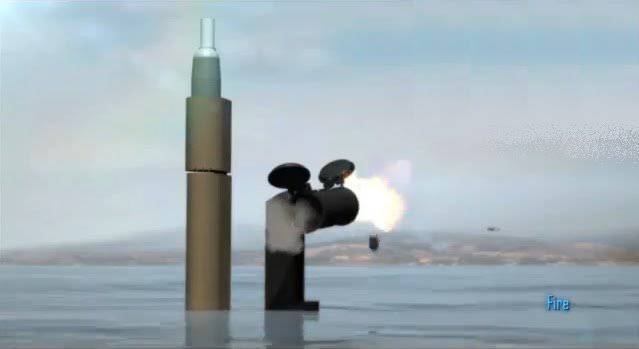 Image of the launch of the Mistral SAM in the DCNS A3SM Mast anti-aircraft missile system
The second variant of the complex (A3SM Underwater Vehicle) uses missiles based on an MBDA MICA medium-range missile of the air-to-air class and has a declared firing range of up to 20 km. The missile is placed in a capsuled container launcher, similar to the MBDA Exocet SM39 anti-ship missile capsule designed to launch submarines, and fired through a standard outboard 533-mm torpedo tube.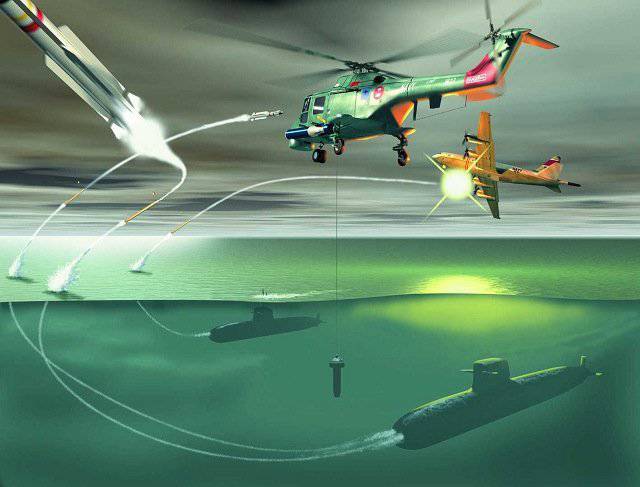 Image of combat use of DCNS A3SM Underwater Vehicle anti-aircraft missile system using MICA rocket