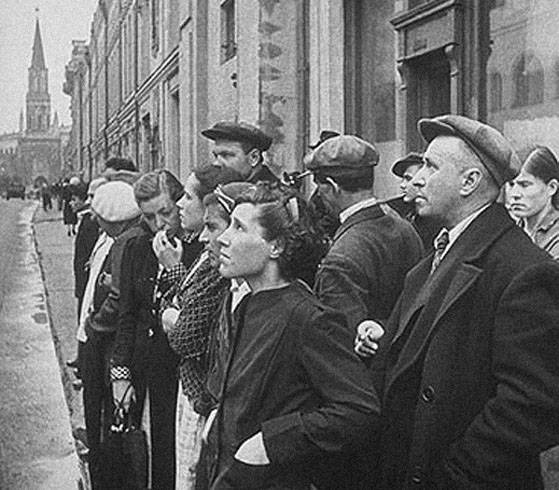 Harmfulness of cucumbers
"Practically all people suffering from chronic diseases ate cucumbers. The effect is clearly cumulative.
99,9% of all people who died of cancer ate cucumbers during their lifetime.
100% of all soldiers ate cucumbers.
99,7% of all victims of automobile and
aviation
disasters, ate cucumbers in the two weeks preceding the fatal accident.
93,1% of all juvenile delinquents come from families where cucumbers were constantly consumed."
"On the dangers of cucumbers." "Physicists keep joking" - a collection of scientific humor.
This joke study describes the fallacy where you have many arguments, each of which is individually correct, they are different, and the final conclusion is incorrect.
This is because the facts in this article are biased. We have chosen only what confirms our point of view. And the facts themselves are not causally related to the issue under discussion, this is not clear, it needs to be further substantiated. An incorrect conclusion is obtained, despite the fact that there are many arguments, and they are correct.
Simultaneity does not imply causation
If events occur simultaneously, this does not mean that there is a causal relationship between them. This needs to be checked separately. In statistics, this is called "correlation does not imply causation" (from English - correlation is not imply causation)
Example. A group of scientists are investigating the factors that influence the development of lung cancer. Many possible causes are being explored. Age, area of ​​residence, habits. Scientists notice that most people with lung cancer carried a lighter in their pocket. Based on this, a prescription is created - "do not carry a lighter with you, it causes lung cancer."
Even though wearing a lighter, which usually means smoking, often occurs at the same time as developing lung cancer, the lighter does not cause it.
This is another example of a mistake in a highly specialized field. The existence of an error and how to fix it is unknown to most people. It will be hard for them to notice.
In the last article, I talked about the fact that each field of knowledge works with its own type of information. If we use the methods of technical sciences in
stories
, there are inaccuracies and errors that will not be easy to deal with, and the reader, not the author. With a properly developed starting position, one can quickly and at first glance logically draw false conclusions.
Cognitive distortion Mark Solonin
Returning to Mark Solonin, it should be noted that, of course, not everything with which he confirms his position is facts. He does not make any additional verification of the connection between the facts that he uses and the conclusions. He often simply lists the facts and his arguments. Then there is a pause, and he goes back to the topic as if the conclusion is obvious and already done. It turns out such "in the garden of elderberry, and in Kyiv uncle."
This further complicates criticism. If the causal relationship is not clear, then it needs to be assessed somehow. This estimate will be incorrect because there is no connection, which makes it possible for an effective response.
Criticism of Solonin's work should be based not on checking his research, but on finding facts that he ignored.
For example. Usually, if country A wants to attack country B, then it pulls troops to the border with country B. If we see that country A has pulled troops to the border with country B, this does not mean that A wants to attack B. Although this is possible . To understand whether A is planning an attack on B or not, you need to study all the facts. Some of them can be explained in other ways, some are just a coincidence.
In the case of the beginning of the Great Patriotic War, the book of the Israeli historian Gabriel Gorodetsky "The Myth of the Icebreaker" (1995) describes in detail the reasons why it is impossible to come to the conclusions of Suvorov / Solonin.
You can object by saying: "Well, so be it, but if these facts are connected in an unclear way with the conclusions, then this does not mean that Mark Solonin is wrong. It's just that he expresses his position in such a way, he's so used to it, it's so convenient for him."
The fact is that this error (correlation is not imply causation) is also a cognitive distortion. Human thinking is imperfect. The brain is constantly optimizing, choosing the easier way, the easier way. In some cases, he uses the wrong tactics and makes mistakes. This is a property of thinking, even if you know about it, you will still be inclined to make this mistake. Therefore, such an argument, when not all the facts are used and it is not shown that they really are relevant to the issue under consideration, is not suitable.
Another cognitive distortion is the "clustering illusion". If you put together, by biased sampling, facts that lead to the same conclusion, then the brain will think that "there is something in it."
Another cognitive bias is the availability heuristic. The easier it is to draw a conclusion, and we have a biased sample, the more reliable it is considered.
Texas sniper's mistake
Another is the "Texas sniper's mistake." We take a fake, select all the facts and some false, but difficult to refute statements that are associated with this fake. All other facts are ignored. We compose a story from them, after reading which, the reader will come to the conclusion (our fake), on the basis of which all these facts were selected.
A large number of cognitive distortions hidden in the text indicate a desire to mislead.
In addition, apparently, there is a provocation to emotions. The reader remembers not only the conclusion, but also the emotion in emotional memory. Therefore, when he sees the opposite point of view on the Internet, he remembers these emotions and begins to criticize it.
And so on…
Conclusion
Can Mark Solonin be called a forger?
As they say, what looks like a duck, swims like a duck, quacks like a duck, is most likely a duck.