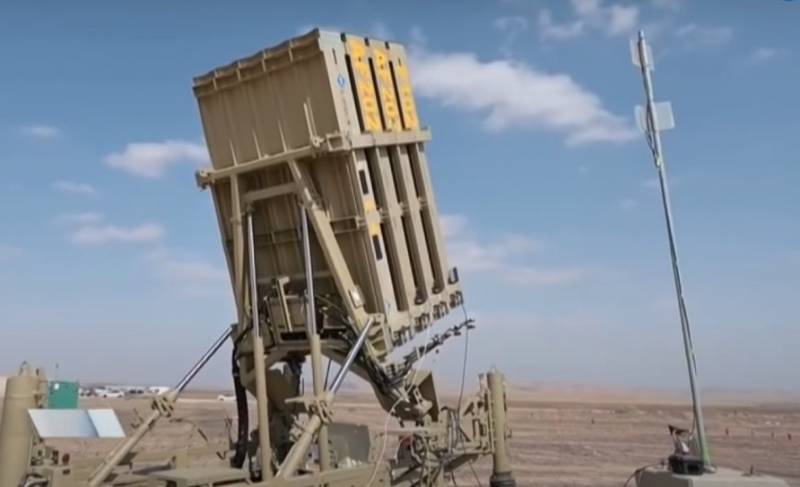 Israel once again refused to supply Ukraine with air defense systems. At the same time, the head of the military department, Benny Gantz, justified this decision in such a way that Kyiv should now have no illusions about its cancellation.
As the Jerusalem Post writes, the head of the Israeli Defense Ministry explained that today his country does not have such production capacities that would allow organizing the supply of air defense systems to Ukraine. At the same time, he explained that even if Jerusalem changes its policy regarding military assistance to Kyiv, there will still be no corresponding supplies, since Israel will have to sacrifice its own reserves for this.
Recall that the Israeli Ministry of Defense has repeatedly voiced the reasons why the country will not supply lethal
weapon
to Ukraine. Earlier, Benny Gantz explained that Jerusalem provides humanitarian support to Kyiv and supplies non-lethal weapons in order to prevent further escalation of the conflict.
At the same time, Ukraine sent a request to Israel for the supply of air defense / missile defense systems "David's Sling" and "Hetz". However, the Israeli authorities categorically refused to transfer this weapon, as they fear that it could fall "into the wrong hands."
However, this explanation, apparently, did not suit Kyiv, and literally at the end of October, the Ukrainian ambassador to Israel, Yevgeny Korniychuk, said that the Ukrainian authorities had turned to Washington for help, which supposedly should "assist" in the issue of supplying the complexes.
Now, in Israel, apparently, they decided to find a more understandable explanation for Kyiv, why Ukraine will not receive Israeli air defense / missile defense systems. As they say: "no, and there is no trial."