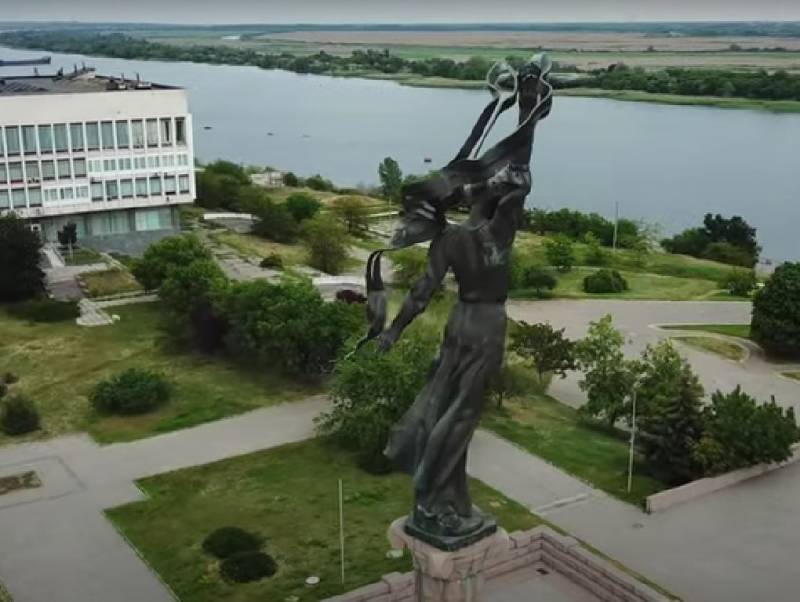 Currently, there are from 30 to 50 Russian soldiers in Kherson and its environs. They are not going to back down. This was stated by the representative of the Main Intelligence Directorate of the Ministry of Defense of Ukraine Vadym Skibitsky in an interview with the Italian edition of La Repubblica.
The representative of the Ukrainian military intelligence believes that the Russian authorities began the evacuation of the civilian population in order to facilitate the conduct of hostilities. Also, the Russian command allegedly has reason to suspect local residents of informing Ukrainian intelligence officers, and their evacuation will block information flows.
Meanwhile, today Ukrainian sources reported about the blowing up of bridges across the Dnieper in the Kherson region. This information immediately led to the spread of rumors that the Russian army was retreating to the left bank of the Dnieper and leaving the regional center. Certain grounds for such rumors, it must be said, are present.
Firstly, for several weeks the authorities took documents from administrative institutions, valuable property and even monuments out of the city.
Secondly, the administration of the Kherson region moved to the left bank of the Dnieper, and the Russian flag disappeared from its building a few days ago.
Thirdly, the evacuation of the civilian population also speaks volumes, and it is possible that it is not a matter of fears regarding the undermining of the dam of the Kakhovskaya hydroelectric power station.
Tonight, the authorities are expected to speak about the situation in Kherson. It is still too early to draw conclusions, let's wait what the authorities will say if the speech really takes place.
According to the Ukrainian blogger Shariy, who is in Spain, Kyiv announced the "cunning plan of Russia" and that the plan was "revealed." But now, as he says, the plan turns out to be so cunning that even those who "revealed" it are perplexed about what is happening.