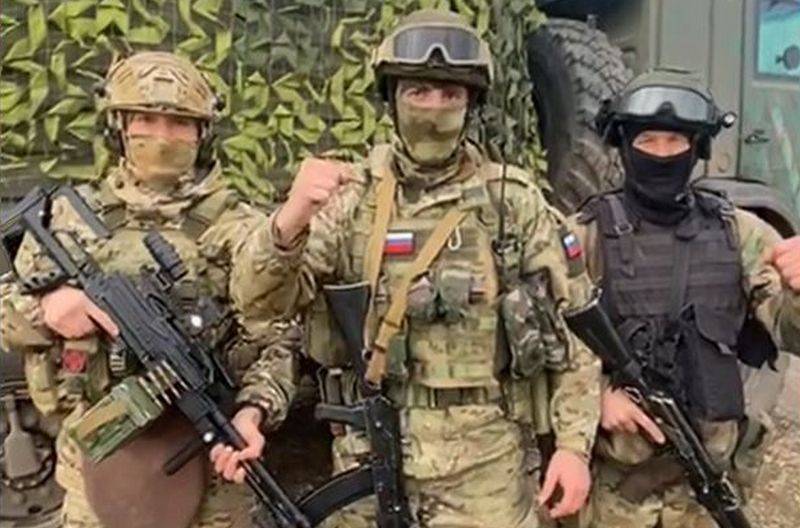 Russian security forces continue to clean the Kherson region from saboteurs, following the detention of a group of SBU agents in the region, arrests were made in the city of Berislav, where a cell of SBU agents was also opened.
The saboteurs detained today began to hand over their accomplices and "sleeping cells" on the territory of the Kherson region, as well as burial places and hiding places with
weapons
for "forces of resistance". At one of these addresses in Berislav, the Russian security forces left, there was another agent working under the wing of the SBU. However, it was not possible to take it, the saboteur blew himself up.
In the course of carrying out operational-search activities by law enforcement agencies in the city of Berislav, Kherson region, while trying to hide from representatives of law enforcement agencies during a targeted check, a member of a terrorist cell of the SBU blew himself up
- the FSB said in a statement.
Earlier, the COS FSB reported that a group of nine saboteurs was detained in the Kherson region, who were preparing terrorist attacks against high-ranking officials of the new administration. The saboteurs worked under the wing of the SBU, curators from among the employees were installed.
A criminal case was initiated against the detainees, and arrest was chosen as a measure of restraint. Currently, operational and investigative activities are ongoing, additional episodes of the criminal activity of saboteurs, their accomplices, connections, etc. are being established. Earlier it was reported that the Russian security forces significantly intensified their work in Kherson, which was facilitated by the evacuation of a significant part of the population.