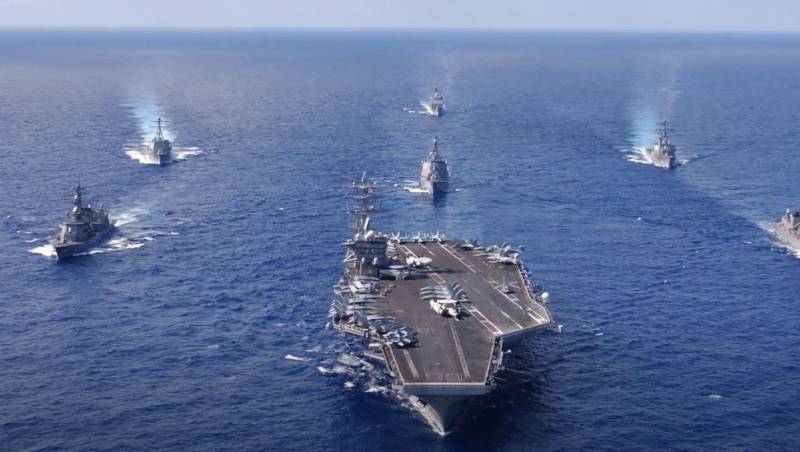 The United States is preparing to send an aircraft carrier group led by a nuclear aircraft carrier to the Sea of ​​Japan, this will happen in the event of the resumption of nuclear tests by North Korea. This was reported by the Kyodo agency, citing government sources.
The Japanese authorities suspect North Korea of ​​preparing for the resumption of nuclear tests, such a scenario in Tokyo is considered quite real. This was stated by Secretary General of the Japanese Cabinet Hirokazu Matsuno at a press conference held a few days ago. Also, information about possible nuclear tests is confirmed by the intelligence of South Korea and the United States.
Against this background, Washington announced a demonstration of support for Japan and South Korea and threatened North Korea with sending a nuclear aircraft carrier to the Sea of ​​Japan. In addition, the United States, Japan and South Korea are preparing a new package of sanctions against North Korea in the event of the resumption of nuclear testing. The new sanctions will limit the flow of oil and oil products into the country, and will also be directed against "North Korean hackers."
Pyongyang has not commented in any way on reports of a possible resumption of nuclear tests; the North Korean Phungeri test site, intended for underground nuclear tests, has been closed since 2018, and no work is being carried out on it. According to the Institute for Nuclear
weapons
, The DPRK held a ceremony to dismantle the northern nuclear test site in the DPRK on May 24, 2018 to show transparency on the matter.
The last nuclear test at the test site was made in September 2017, after which North Korean leader Kim Jong-un announced the suspension of nuclear weapons and intercontinental ballistic missile tests from April 21, 2018.