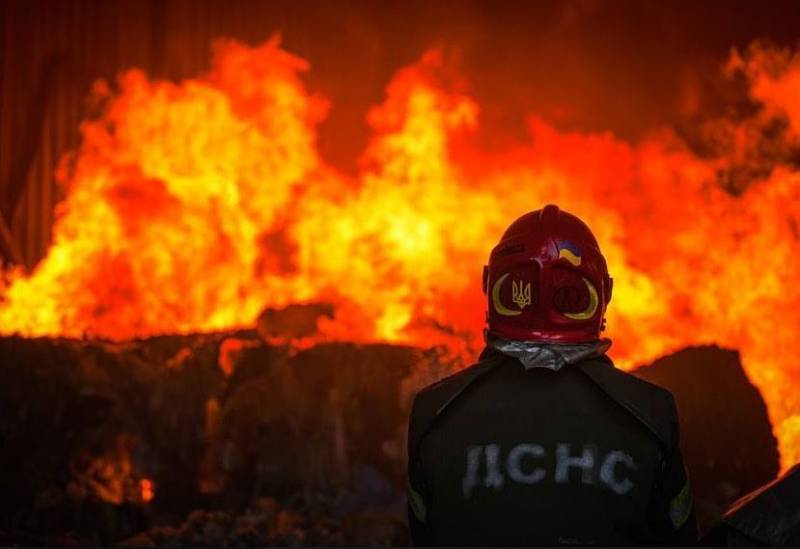 In the Chernivtsi region in southwestern Ukraine, regional authorities conducted exercises to eliminate the consequences of a nuclear strike. This interpretation was presented by the regional authorities themselves.
As emphasized in the message of proteges of the Kyiv regime, a situation was simulated that maximally takes into account the peculiarities of the Chernivtsi region. At the same time, it is not specified what exactly are the "features of the Chernivtsi region in the event of a nuclear strike", but the main thing here is to state ...
The exercises were attended by units of the State Emergency Service of Ukraine in the Chernivtsi region and other law enforcement agencies. The tactics of the actions of the responsible structures immediately after the enemy struck with a nuclear weapon were worked out.
weapons
on strategically important infrastructure facilities.
Statements that Russia could allegedly use tactical nuclear weapons in Ukraine have been repeatedly made by representatives of the Ukrainian authorities and Western politicians. There is no real evidence for this. The Russian authorities are not going to deviate from the fundamental principles of Moscow's use of nuclear weapons - to protect the Russian state from outside attacks.
No one is going to use tactical nuclear weapons in Ukraine, but the Kyiv regime is using the imaginary nuclear threat as an influence on the West to obtain even more financial and military assistance. Earlier, Ukrainian President Volodymyr Zelensky even called on the West to launch preemptive strikes on Russian targets.
In order to prevent Russia from using such weapons, the West should refrain from any aggressive actions and influence the controlled regime in Kyiv in order to prevent any bloody provocations against our country. A few hours ago, US National Security Adviser Sullivan confirmed the information about maintaining communication channels with Moscow. He stated that issues of nuclear de-escalation are being discussed. He recently visited Kyiv, and the press of the West writes about this meeting as "cold".