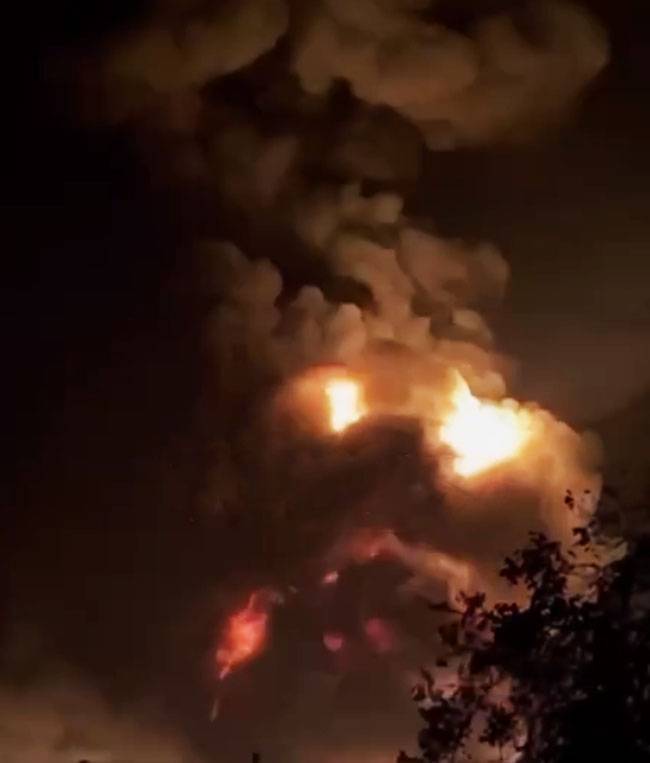 During the night, there were reports of explosions in several areas controlled by the Kyiv regime. It is known that explosions thundered at facilities in the Kirovograd, Poltava and Dnepropetrovsk regions.
The greatest number of explosions, as it became known, thundered in the Dnepropetrovsk region. It is reported about the defeat of objects in Volnogorsk, Pyatikhatki, Krivoy Rog and Zhovti Vody. We are talking about industrial facilities, as well as warehouses of the Ukrainian armed forces.
Also, an explosion was heard at one of the industrial facilities in the Poltava city of Kremenchug.
At night, air raid sirens, in addition to the mentioned regions, also turned on in the Nikolaev and Cherkasy regions. Moreover, according to the latest data, there were no explosions in them.
Ukrainian local authorities are not talking about "arrivals" at the moment, however, local publics write that at night they heard sounds similar to the flight of shock drones. Recall that the Kyiv regime accused Iran of allegedly mass supply of Shahed drones to 136 Russian troops. The Iranian Foreign Minister confirmed the fact of the deliveries, but added that the deliveries were not of a massive nature and were carried out before February 24, 2022. Now, Kyiv accuses Tehran of alleged readiness to supply Russia with ballistic missiles and calls "to prevent this - so that the missiles are destroyed at their bases in Iran itself."