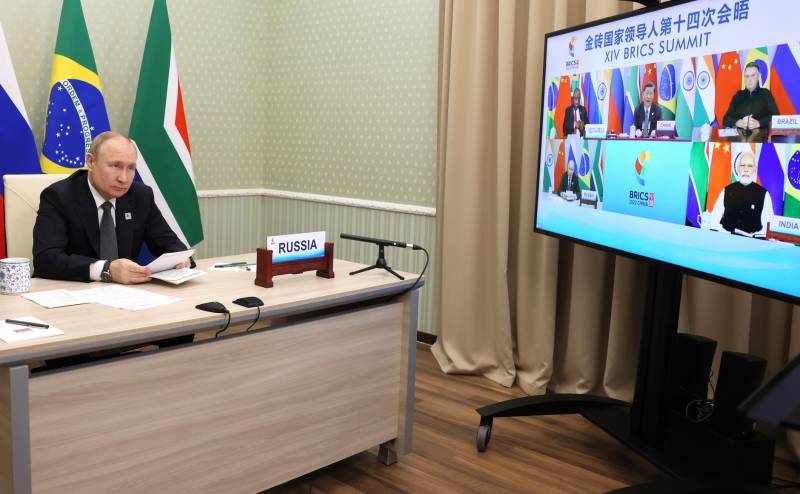 The BRICS group, which currently includes Brazil, Russia, India, China and South Africa, may soon gain new members. Algeria has filed an official application for joining the BRICS, Algeria has reported.
The Algerian Foreign Ministry confirmed the filing of an application for joining the BRICS, said Leila Zaruki, Special Envoy of the Algerian Foreign Ministry for International Partnership, thereby confirming the statement made back in August by President Abdelmajid Tebbun about his readiness to join the organization. As noted, Algeria has almost all the necessary conditions for this, and Moscow has nothing against it.
In general, today quite a few states are inclined to join the BRICS, according to the Russian Foreign Ministry, about a dozen countries from different parts of the world have declared their readiness to join. The procedure for accepting new members is currently being developed. And besides Algeria, which submitted an application just now, Iran, which submitted an application back in June, is awaiting acceptance.
Today it is known that Argentina, Indonesia, Turkey, Saudi Arabia, Egypt would like to join the BRICS. These are the countries that are already "knocking at the door," and there are a number of countries that have decided for the time being to act as observers. However, not everything is as simple as it seems. For example, Turkey may be prevented from entering by problems in the economy.
BRICS (eng. BRICS - short for Brazil, Russia, India, China, South Africa) is an interstate association that includes the five above countries, although at the first stage there were only four, South Africa joined later. The organization was founded in 2006 with the aim of promoting the stable growth of the economies of the countries belonging to the group by strengthening economic ties, exchanging resources, creating
aviation
, trade and financial routes for new world realities.