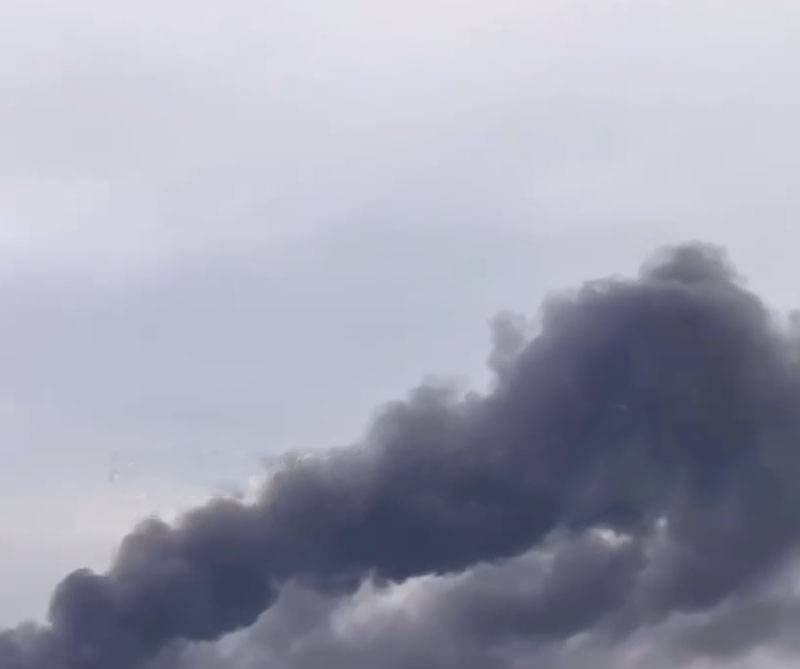 There are reports that military activity has been detected at the airfield of the city of Kramatorsk, occupied by Ukrainian troops. Intelligence also became aware that military activity by the enemy has intensified in the vicinity of this object. According to some reports, combat sorties were carried out at least twice from this object.
aviation
, and military equipment was transferred to the airfield.
Today there are reports of a missile attack on the Kramatorsk airfield, where increased military activity has been noticed.
A column of smoke rises over the airfield.
Local residents testify to the defeat of several pieces of equipment that had previously been delivered to this military facility and in respect of which camouflage measures were carried out.
About what specific military equipment was hit as a result of the strike, at the moment it is not reported.
Recall that the Slavic-Kramatorsk agglomeration during the years of being under occupation by the troops of the Kyiv regime was turned into a powerful fortified area. At the same time, military equipment and defensive positions of the Armed Forces of Ukraine did not hesitate to place right among the residential areas. At one time, local authorities called on the residents of Kramatorsk to evacuate and informed them of the need to arrive at the central station. When hundreds of people gathered there, they were hit by a missile from the Tochka-U complex. Kyiv then traditionally accused Russian troops of delivering a strike, however, in one of the plots of Ukrainian reporters, a fragment of a rocket flashed with a number that made it possible to identify it as belonging to the arsenal of one of the military units of the Armed Forces of Ukraine. The West chose to ignore this fact.