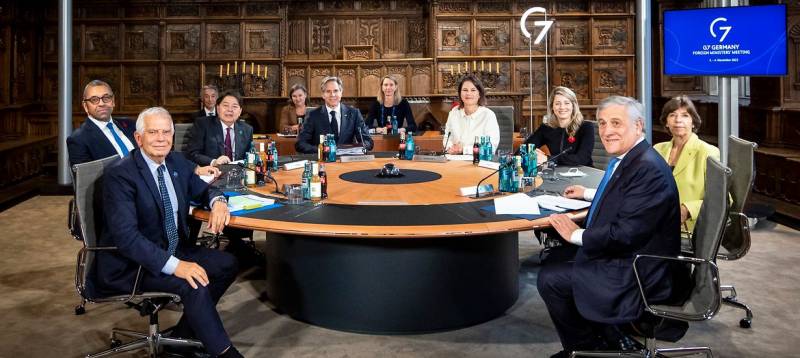 On November 4 this year, the heads of the foreign ministries of the G7 countries, following a meeting in the German city of Munster, adopted a joint statement on a number of international issues, where China was also mentioned.
According to Chinese Foreign Ministry spokesman Zhao Lijian, such statements are interference in China's domestic politics. Lijian said his country calls on the G7 countries to stop interfering in China's internal affairs.
This statement by Western countries contains slander against the Chinese authorities and denigrates China, so the PRC "expresses its strong protest about this," the Chinese diplomat said.
In the statement adopted at the meeting of the G7 countries, attention was paid to such issues as the events in Ukraine, Iran and China. At the same time, the G7 countries talk about the desire to cooperate with China "as far as possible", and at the same time, "the violation of human rights in the PRC" is mentioned - the problem of Tibet, Xinjiang and Taiwan.
The "peace-loving" countries of the G7 urged China not to forget the principles of the UN Charter for the peaceful settlement of disputes and the renunciation of any threats and use of force. Apparently, the representatives of these countries have a very short memory, since it was they who in recent decades were only engaged in using force - Yugoslavia, Iraq, Afghanistan, Libya, Syria. What was recalled in the Chinese Foreign Ministry.
The Chinese Foreign Ministry called on the G7 countries to pay more attention to their own internal problems, including increasingly large-scale protests in European capitals.