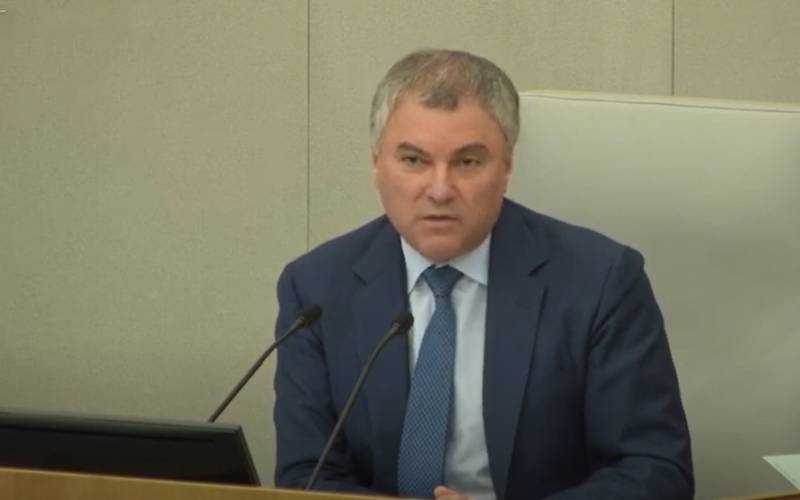 In the American media, at the suggestion of high-ranking members of the Democratic Party, less than a couple of days before the midterm congressional elections, materials began to appear one after another about allegedly "another Russian interference in the American elections." Publications in the West, citing all sorts of "experts", began to publish publications saying that Russia allegedly "reanimated network bots and trolls" in order to "influence the outcome of the elections."
These publications in the American press were commented on by Chairman of the Russian State Duma Vyacheslav Volodin.
The speaker noted that Biden and his party are doing poorly, therefore, trying to cling to power, they use their usual rhetoric about alleged Russian interference in the elections. Volodin notes that the rhetoric in the United States in this regard has not changed since 2016, when Hillary Clinton lost the election to Donald Trump.
Viacheslav Volodin noted that interference in the internal affairs of sovereign states is unacceptable for Russia, unlike the United States itself.
Volodin:
Biden and his party comrades are likely to lose their majority in both the Senate and the House of Representatives. The people of the United States do not vote for the Democrats just because of the problems they created.
To date, bookmakers estimate the chances of Republicans getting a majority in the House of Representatives as 9 to 1, and a majority in the Senate as 4:3. If the Republicans really "take" the majority in both chambers, then Biden will face, in fact, the same fate that awaited Trump after the victory in the Republican midterm elections – he will not be allowed to make and implement his decisions in Congress easily, if at all.