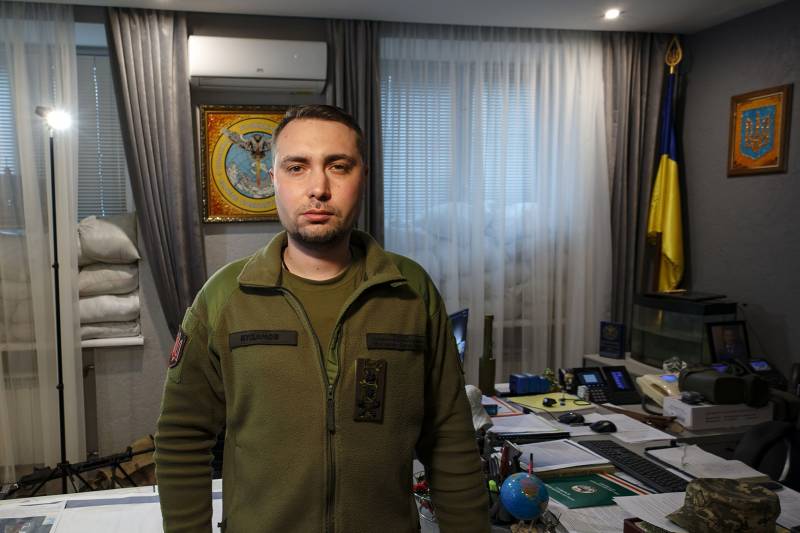 In Kyiv, they continue to dream of an early victory over Russia and the subsequent partition, where Ukraine will return not only the "occupied" territories, but also new ones that used to be "primordially Ukrainian." Kirill Budanov, head of the Main Intelligence Directorate of the Ministry of Defense of Ukraine, made another forecast.
The main "scout" of Ukraine has no doubts that Russia will lose in this war, and Ukraine will emerge victorious from it. Without going into details of how the Armed Forces of Ukraine will "win", Budanov immediately moved on to the results of this confrontation, i.e. to the division of the territory of the defeated Russia. At the same time, he saw two options, implying the transfer of Russian territories under the jurisdiction of other states, of which he counted as many as eight.
There are two options for how this war will end for Russia. The first is the division of Russia into three or more parts. And the second is the relative preservation of the territorial integrity of Russia in the event of a change in the leadership of the country (...) here Russia will give up all the territories it occupies
- said Budanov.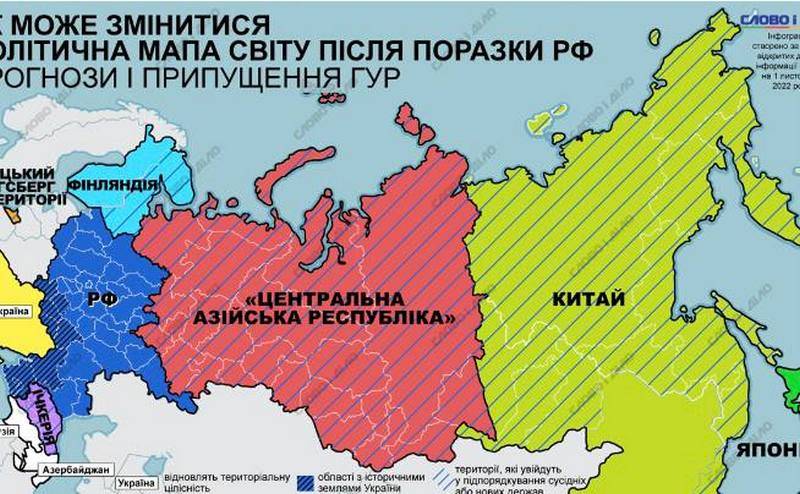 Further, in the dreams of the head of the Main Intelligence Directorate, Russia returns to Ukraine all the "occupied" territories, including Crimea and Donbass, Zaporozhye and Kherson regions. It also returns South Ossetia and Abkhazia to Georgia, Transnistria to Moldova and Nagorno-Karabakh to Azerbaijan. Japan gets the Kuril Islands, Germany - the Kaliningrad region, Finland takes Karelia, China - all of Siberia and the Far East.
On this, Budanov's imagination ended, he could only come up with the separation from Russia of "free Ichkeria" (a terrorist group banned in the Russian Federation), since it is a "temporarily occupied territory." So recently the Verkhovna Rada decided.
It should be noted that earlier in an interview with one of the foreign publications, the head of the Main Intelligence Directorate, Budanov, said that Kherson would be returned to the Armed Forces of Ukraine by the end of November, and Crimea next year.