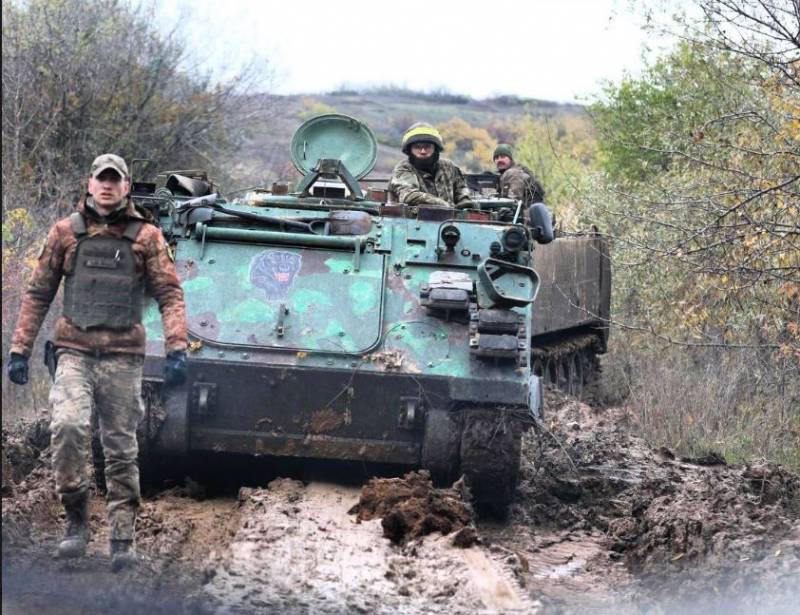 Autumn in Ukraine, as in the southern regions of Russia, is mud and mud on the roads. In the current conditions of hostilities, troops have to operate in rural areas, where there are often simply no roads. Almost continuous rains wash away dirt roads in rural areas and in small towns.
So, difficult times have come for the Ukrainian army, especially considering that today a significant part of the Armed Forces of Ukraine units move on Western-made equipment. American cars get stuck in the mud, with difficulty overcoming natural obstacles.
At the same time, our troops have similar problems. Dirt is the same for everyone. True, Soviet-style equipment was designed taking into account possible hostilities on viscous, soggy soil.
Military correspondents publish photos of equipment of the Ukrainian army. They are wearing HMMWV vehicles and American-made M113 armored personnel carriers, which are currently used by units of the Ukrainian ground forces. It can be seen that the cars hardly make their way through the impassable mud of Ukrainian country roads.
In addition, an American M58 MICLIC demining system was also spotted in the area of ​​confrontation between Ukrainian and Russian troops. It is designed to make passages in minefields in an explosive way. In some ways, its principle of operation is reminiscent of the UR-77 Meteorite, a Soviet self-propelled demining machine. That is, with its help, during the clash, "moves" are made in the minefields of the enemy.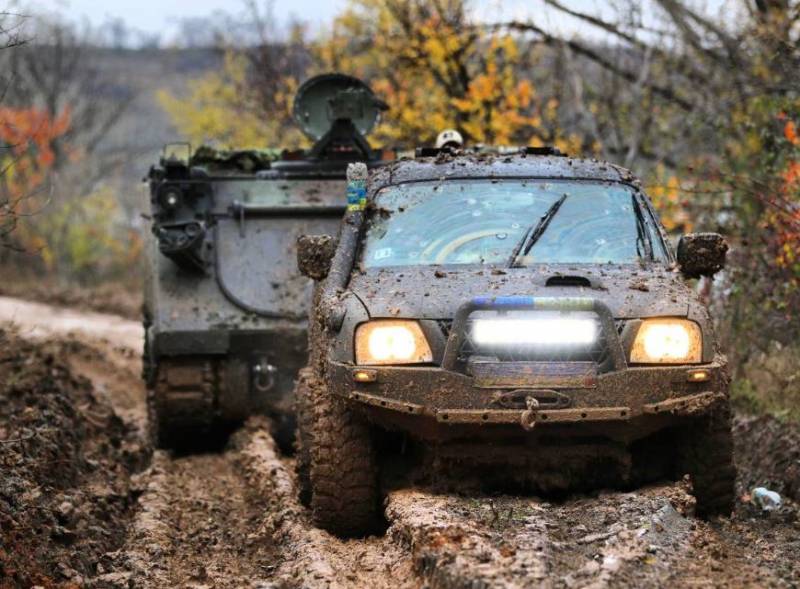 It is difficult to say how much such equipment Ukraine has already received from the United States and its allies in Europe. But there is no doubt that many HMMWVs and M113s have already died in the steppes of Ukraine, having been destroyed by Russian troops. Now, cars stuck in the mud will be added to them. Some of them have to be abandoned by the Ukrainian military in order not to waste precious time on their evacuation.