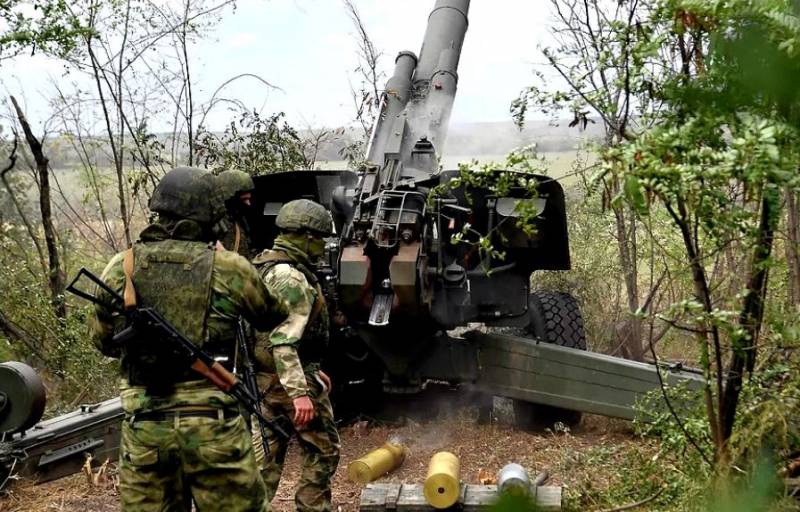 The Russian Ministry of Defense may soon be armed with exoskeletons, which will reduce the burden on military personnel of engineering or other "non-combat" units working with heavy loads. Maxim Skokov, CEO of the Russian company Ekzo Solutions, spoke about the start of testing exoskeletons for carrying and loading artillery shells.
According to a representative of the developer company, they were approached by representatives of one of the special structures that will conduct an experiment on the use of exoskeletons in loading and unloading artillery shells. Tests will be carried out during November-December of this year at one of the military training grounds.
Interest (of the Russian military in exoskeletons) is manifested, we were approached by representatives not even of the Ministry of Defense, but of other special structures. (...) Artillerymen are interested in exoskeletons to facilitate the loading of shells. In November-December, we will conduct an experiment at one of the landfills, during which a potential customer will test the effectiveness of our equipment in practice for solving these problems
- said Skokov
RIA News
As specified in Ekzo Solutions, the Ministry of Defense is currently studying the issue of using exoskeletons in the Russian army, but is not conducting any tests. At the same time, "passive" exoskeletons that do not use any batteries could greatly facilitate the work of "non-combat" units, for example, when repairing equipment, or building defensive structures.
Ekzo Solutions manufactures industrial exoskeletons designed to relieve the main load during various work. By the way, back in 2019, the US Army began testing civilian models of exoskeletons for the processes of unloading and loading various military cargo.