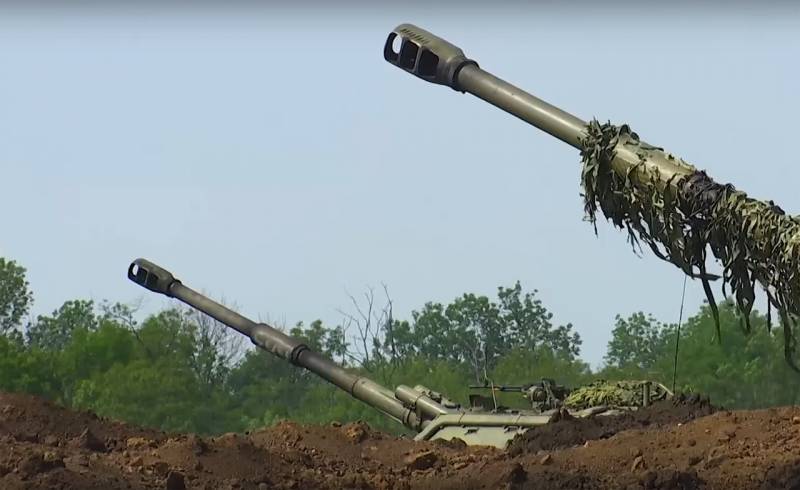 The American press cites a statement by one of the Pentagon officials regarding the artillery confrontation in Ukraine. The official's name, however, is not mentioned.
An employee of the US Department of Defense estimated the approximate number of daily artillery shells consumed by Ukrainian and Russian troops during the armed conflict. According to him, Ukrainian troops fire daily from 4000 to 7000 artillery rounds during battles, while the RF Armed Forces fire many times more: about 20.
Earlier, Western experts said that the consumption of ammunition by Ukrainian troops is such that partner countries often do not have time to replenish it in a timely manner. In addition, the Ukrainian military, when using NATO howitzers and self-propelled guns, exceed the daily limits for firing from them, which leads to accelerated wear of the barrels and the need to send this equipment for repairs within 2-3 weeks after its delivery to Ukraine. It also takes into account the fact that equipment delivered to Ukraine is most often not new.
Also, a Pentagon official, quoted by Politico, says that soon the weather can stop the fighting, and "the front will stabilize around Kharkov and Bakhmut." An interesting statement, especially considering that there are no Russian troops around Kharkov now.
From a material with reference to an employee of the American military department:
It should also be noted that the fate of Kherson may be decided within the next 2-3 weeks.
The official claims that in the spring hostilities will resume with renewed vigor. At the same time, it is noted that in the United States a number of officials doubt that Ukraine will be able to achieve its stated goal - "the expulsion of Russian troops from its territory of the country, including the Crimean peninsula."