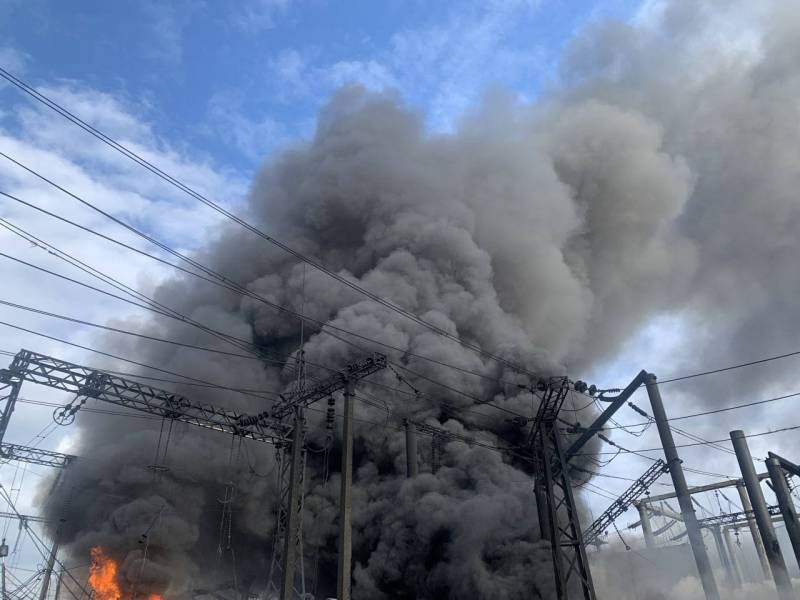 Attacks on the territory of Ukraine are now carried out every day, with the aim of destroying objects used by the Kyiv regime for military purposes. The Ukrainian media themselves write about this.
So, at night, objects located on the territory of the Vinnitsa region were attacked. This was announced by the head of the Vinnytsia Regional State Administration Sergei Borzov. According to the official, unmanned aerial vehicles attacked the region. The Ukrainian authorities claim that it is an Iranian-made Shahed UAV. But Iran, we recall, does not recognize the supply of its drones to Russia for their use in the Ukrainian conflict.
Late in the evening on November 4, strikes were made on enemy targets in the Nikolaev region. This was announced by the Governor of the region Vitaly Kim. However, it is not reported which objects were hit in the region.
In general, this night was quite calm for the Ukrainian authorities compared to the past days. Of course, the Ukrainian authorities continue to advertise the allegedly effective work of their air defense, while literally demanding new anti-aircraft missile systems from Western countries.
Attacks on Ukraine's energy infrastructure lead to grave consequences for the Ukrainian economy, and also hinder the actions of the Ukrainian armed forces. Earlier, the Russian leadership stated that the attacks on infrastructure facilities were caused by the terrorist activities of the Ukrainian state, namely, attacks on Russian territory, including the Crimean bridge and the Sevastopol Bay.