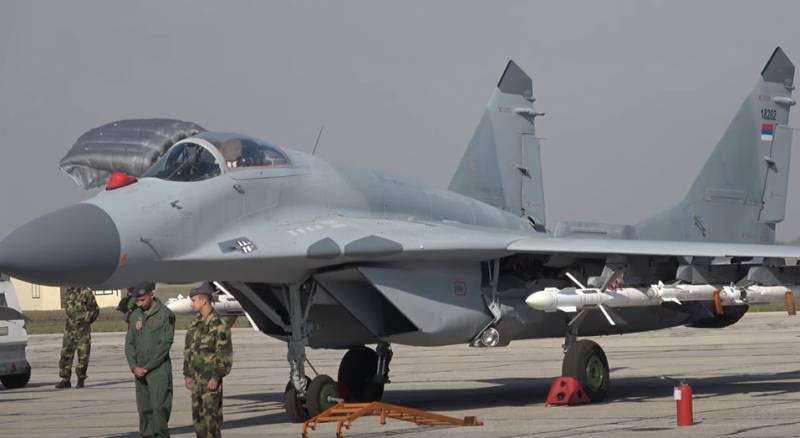 Serbian President Aleksandar Vucic today issued an official order to the armed forces to immediately destroy enemy drones detected in the country's airspace.
The reason for such a radical decision of the commander-in-chief was the increased activity of unknown drones over the territory in the area of ​​Merdar and Rashka. Drones, whose ownership has not yet been determined, monitored the positions of the Serbian army and the barracks.
In this regard, on the orders of Vucic, MiG-29 fighters were raised into the air to destroy the "uninvited guests". Air defense systems were also put on high alert.
Tellingly, immediately after the Serbian army launched a fighter
Aviation
, unknown reconnaissance drones left the airspace of the country.
Recall that yesterday, November 1, the Serbian Armed Forces were put on high alert in connection with possible provocations by the Kosovo Albanians, who began to ban Serbian license plates on cars in Kosovo and Metohija. It is possible that it was the actions of the Serbian Ministry of Defense that led to the intensification of reconnaissance activities by unknown drones.
It remains an open question whose drones they were. Indeed, on the side of Kosovo are many Western countries, including Great Britain and the United States, which recognized the independence of the republic. At the same time, the West is putting pressure on Serbia for its "pro-Russian" stance. In particular, the German authorities recently urged Belgrade to make a choice between Russia and the European Union as soon as possible.