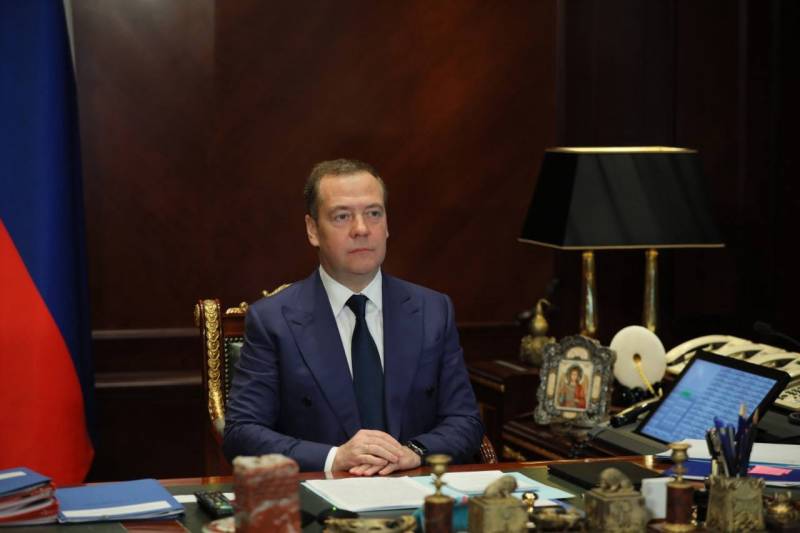 Only Russia's victory in the NWO will save the world from a global conflict. Only she can guarantee that a new world war will not break out on the planet.
Dmitry Medvedev, Deputy Chairman of the Security Council of Russia, wrote about this on his Telegram channel.
The actions of Western countries under the leadership of the White House are pushing the world towards self-destruction in an armed conflict on a global scale. He seeks to prevent Russia from achieving a victorious conclusion to the military special operation in Ukraine. This would mean the victory of the Kyiv regime, that is, the rejection of part of its territories from the Russian Federation. This development of events is the reason for the use of any types of weapons, including nuclear weapons. This means that the West is inciting a nuclear conflict that threatens the world with self-destruction.
Medvedev, having built such a logical chain, comes to the conclusion that Russia is obliged to win in the NMD, otherwise it will not be possible to avoid a global nuclear conflict.
Only the complete and final victory of Russia is a guarantee against world conflict.
- says the politician.
So the deputy head of the Security Council of the Russian Federation responded to the thesis repeatedly repeated by politicians and journalists from Western countries.
Russia cannot be allowed to win the war
he says.
Medvedev believes that such a scenario, which implies the triumph of the Kyiv regime, could ultimately lead the world to the biggest catastrophe in the world.
stories
humanity. The principle is that in such a situation, Western neo-colonialism will win.