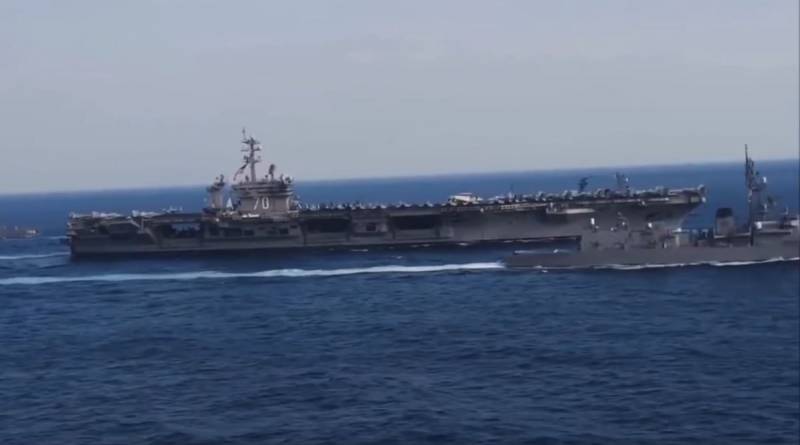 The US Navy must radically rethink its attitude to possible military threats during tactical exercises in order to maximize the preparation of available forces. This was stated in an interview by the former commander of the 131 squadron EA-18G Growler, based at the Whidbey Island Naval Air Station, Captain Tom Clarity.
At a basic tactical level, military risks are quantified in two broad terms: risks to the armed forces and risks to the training mission itself. Usually these categories are considered exclusively at the local level and only in the near future.
These levels of war risk were logical enough when the US Navy operated in a post-Cold War unipolar world. However, in today's world with a growing number of poles, the risk must be considered against the backdrop of major military operations against an equal
fleet
.
It is noteworthy that the US military itself is beginning to recognize the fact of multipolarity, although the US political leadership prefers to brush aside this.
As PACFLT director of intelligence, Capt. Dale Rilage described how the Chinese Navy approaches risk in combat training:
It is noteworthy that where official media sources mention the level of military training during training, they always praise the commander, who deliberately chose to increase the risk associated with the training event ... There is a clear impression that the Chinese fleet is more ready for a much higher level of military confrontation, than its American counterparts.
Many of the tools and methods currently used in US Navy training can be adapted for use in more complex large-scale exercises. Ships should be constantly improved with innovations in order to learn lessons that will be useful in the confrontation with the same or stronger enemy. The profile press of the USA also writes about this.
It is noted that in recent years, the exercises of the US Navy often had a "parquet character". In the sense that no serious opposition was expected, and the military themselves perceived them as something on duty, ordinary, ordinary. It got to the point that during training patrols they could close the minimum area of ​​\uXNUMXb\uXNUMXbthe water area, without even considering the possibility of attacking an American warship with the help of high-precision
weapons
the adversary.
According to the US press, it is easy to take safety measures to prevent a deckhand from slipping and falling, or to limit the minimum lateral distance between two aircraft when deployed on a warship. But it is much more difficult to consider what risks are added to the overall combat readiness of the Navy, if one really considers conducting exercises with a high probability of strikes from an enemy of equal strength.