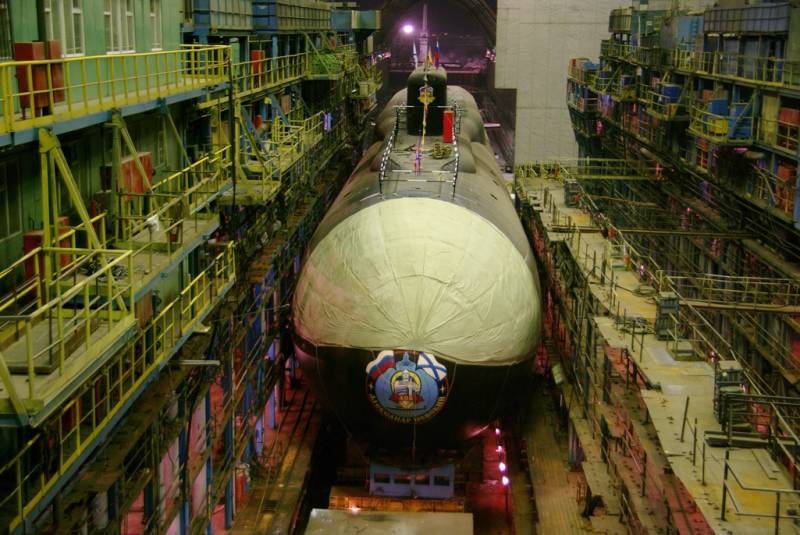 Over the past 10 years, the Northern Machine-Building Enterprise (Sevmash) has transferred to the Naval
fleet
9 nuclear submarines, the enterprise's workload is quite comparable to the Soviet period. Mikhail Budnichenko, General Director of the enterprise, spoke about this.
To date, Sevmash is building a series of Borey-A nuclear submarine missile carriers and Yasen-M project multi-purpose nuclear submarines for the Navy, and is also modernizing a project 11442M ship. Last year, the enterprise handed over to the fleet three nuclear submarines at once: two Yasenya-M and one Borei-A. We are talking about the nuclear submarine "Kazan" and "Novosibirsk" and APRKSN "Prince Oleg". This year, the fleet received the Project 09852 Belgorod Poseidons launch vehicle, the Generalissimo Suvorov submarine missile carrier and the Krasnoyarsk multi-purpose nuclear submarine are preparing for transfer. Over the past 10 years, the company has handed over to the customer 9 nuclear submarines, such production volumes were in the Soviet Union.
The enterprise has a serious shipbuilding program. The download volume is quite comparable with the Soviet period. The tasks are huge, however, they are on the shoulder of the team, in whose professionalism I am sure
- leads
TASS
words Budnichenko.
Sevmash is a Russian machine-building enterprise of the military-industrial complex of Russia, located in the city of Severodvinsk. Production was launched in 1939, on December 21 the battleship S-102 "Sovetskaya Belorussia" was laid down according to project 23. The press service of Sevmash reported that during its existence the enterprise built and transferred 137 nuclear submarines to the fleets of the USSR and Russia various projects, 40 diesel-electric submarines and 45 surface ships. In addition, the company also produces civilian products, including for oil and gas companies.