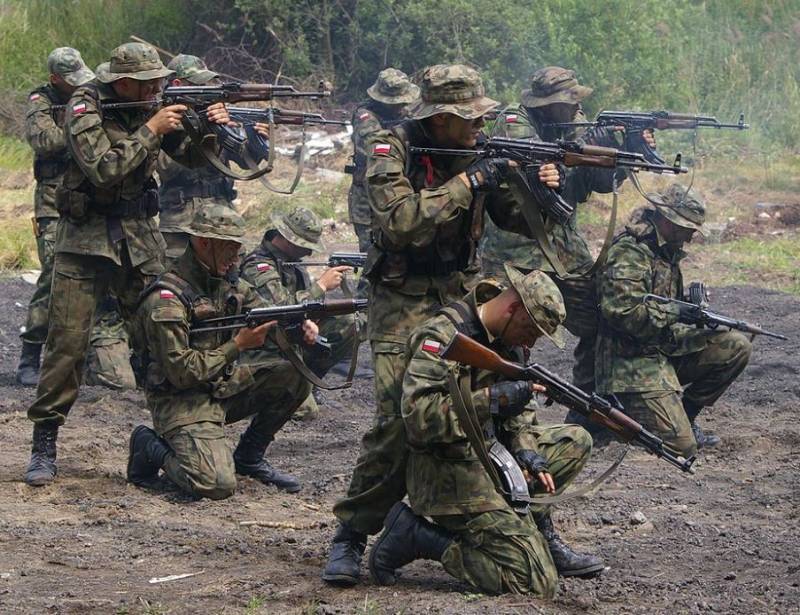 Events in Ukraine contributed to the even greater spread in Poland of traditional fears for this country about an impending attack by the Russian army. Therefore, the Polish Armed Forces launched a free one-day training program for all interested citizens. This is reported by the German TV channel ZDF.
Polish citizens are taught to deal with
weapons
- shoot, throw grenades, and navigate the terrain, survive in dangerous situations. Shooting skills are developed on a special simulator under the guidance of military instructors. Interestingly, there are many women among those who sign up for a one-day course: apparently, it raises self-esteem, but at the same time there are no "hardships and hardships".
Training courses were launched throughout Poland. For example, citizens are accepted for them at the Training Center
aviation
technicians in Deblin, 140 kilometers south of Warsaw. The demand for courses is explained simply - Poland is rapidly militarizing, and not only because it borders on the warring Ukraine.
The collective West has turned Poland into a key outpost on Russian borders, so that in the event of a direct clash with Russia, it will fight with the hands of the Poles. Actually, the Polish military under the guise of volunteers and mercenaries are already operating in Ukraine with might and main.
Now Warsaw is increasing the size of its army. The number of military personnel in Poland should double. Now the armed forces of Poland have 110 military personnel and 30 territorial defense fighters. In the coming years, it is planned to increase the number of armed forces to 250 servicemen, territorial defense - up to 50 servicemen.
Such military training courses are also aimed at getting the "casual" students interested in military service. Maybe one of them during the day of such courses will be imbued with the spirit of army romance and enter the service in the Polish Army or at least in the territorial defense. After all, the problem with the recruitment of new contract soldiers can become very acute, given both the general unpopularity of military service in European countries, even in Poland, and the unwillingness of young Poles to take risks, since many of their compatriots are already dying in Ukraine.
The increase in the number of the Polish army, the country's authorities are associated with the need to protect its borders, according to the country's government. But there is every reason to believe that Poland is being prepared for participation in a major war.