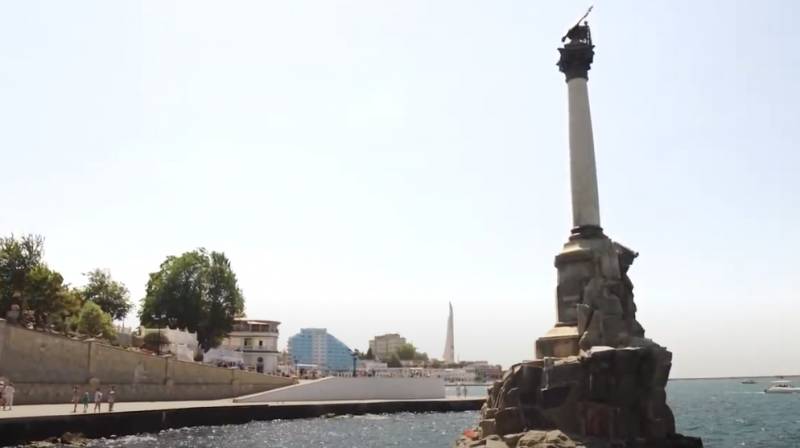 Sevastopol Governor Mikhail Razvozhaev announced another enemy attempt to attack the city. Recall that the other day the Ukrainian Armed Forces used several UAVs and sea drones to attack the Sevastopol Bay. Moreover, they were sent to complete the "task", including using corridors to implement the so-called "grain agreement".
A new attack by the Ukrainian side was carried out on the night of Tuesday, November 1.
According to the governor of Sevastopol, Russian sailors shot down a drone. It happened in the Lyubimovka area. This is a microdistrict in the northern part of Sevastopol.
Razvozhaev in the TG channel:
... The whole native country knows That the ships do not sleep And reliably guard the shores of their native land.
It is not known which drone was shot down.
It is reported on social networks that we can talk about a strike and reconnaissance drone, which was allegedly produced from the territories of the Mykolaiv region controlled by the troops of the Kyiv regime.
There are no casualties, injuries or damage.
Recall that on the eve of the UN Security Council, Russian Permanent Representative Vasily Nebenzya pointed out that the actions of the Ukrainian side in attacks on the Crimean Peninsula led to the fact that Russia refuses to continue the grain deal. Nebenzia stressed that now, without a thorough inspection, cargo ships will not enter the ports of Ukraine and leave them.