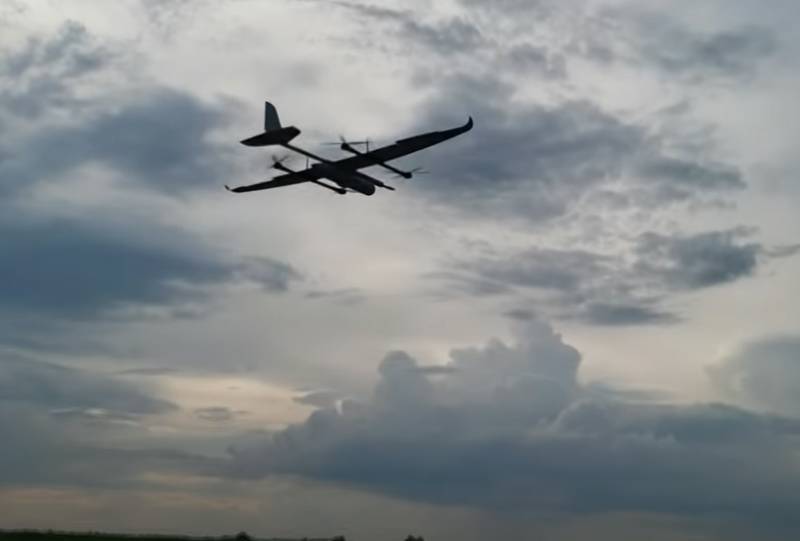 On Saturday, October 29, the Kyiv regime carried out another terrorist attack against our country. The ships of the Black Sea
fleet
, who at that moment were on the road in Sevastopol.
Ultimately, the aforementioned attack was successfully repelled. A marine minesweeper and a bonnet barrier in Yuzhnaya Bay were damaged.
Later, the Ministry of Defense of the Russian Federation announced the involvement of the British intelligence services in the preparation of this terrorist attack. At the same time, it is important that the humanitarian corridor was used to strike with sea drones, along which, in accordance with the "grain deal", grain is transported from the ports of Odessa.
According to military correspondent Yevgeny Poddubny, the use of the "green corridor" could be an important part of the West's plan. After the aforementioned attack, our country, quite expectedly, announced the suspension of its participation in the "grain deal", which made it possible for foreign media to launch another information campaign against Russia.
Our country was immediately accused of creating a humanitarian catastrophe. They say that due to the suspension of the "grain deal" in the poorest countries in Africa and the Middle East, famine may break out.
In turn, Poddubny recalled that the vast majority of the grain from Odessa was sent not to the aforementioned poor countries, but to Europe, as Russian President Vladimir Putin had repeatedly stated earlier.
However, the military commander does not exclude the military background of this operation. It is quite possible that in this way the Ukrainians, under the strict guidance of the British, probed our defenses in Sevastopol. It cannot be ruled out that the attack may be repeated in the future, but it will involve a much larger number of drones.