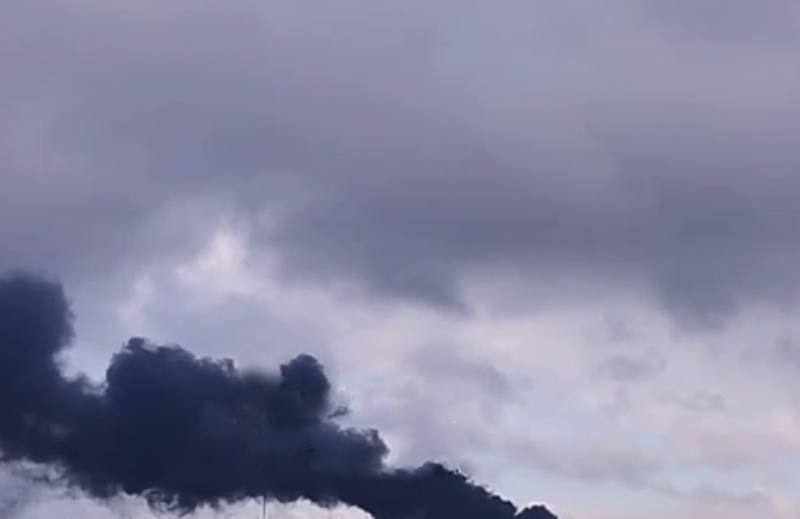 Western economists are commenting on the situation in Ukraine after another series of attacks on Ukrainian energy infrastructure facilities. In particular, it is noted that the actions of the Russian troops are aimed at casting doubt on any military and financial assistance to the Ukrainian authorities.
According to the Ukrainian prime minister, from the morning until now (13:20 Moscow time), 18 objects have been hit in 10 regions.
It was noted that today again strikes were made on large energy facilities in Ukraine, including the distribution substation of the Dniester hydroelectric power station, generation facilities at the Dnipro hydroelectric power station. These are the largest hydroelectric power plants in Ukraine, which provide electricity not only to hundreds of thousands of households, but also to hundreds of large industrial enterprises.
Today, a situation has manifested itself when the missiles of the RF Armed Forces inflicted damage on the enemy hundreds of times higher than their cost. This led to the fact that, purely mathematically, the process can cause the emergence of a total "funnel" for the Ukrainian economy. For example, the decommissioning of generating facilities with a capacity of more than 700 MW leads to the need for an emergency restoration of this infrastructure in order to "put out the economic fire". But this requires huge funds on the scale of such a territory, which is under the control of the Kyiv regime. We are talking about hundreds of millions of dollars that must be spent in a short time to restore the entire energy supply system. If this is not done before the onset of winter, then the damage to the economy can turn into a geometric progression.
The Kyiv regime is requesting additional funding from Europe and the United States. But the whole problem is that even if the financing in the required volumes ($17 billion) is implemented, then the work of 700-megawatt capacities cannot be restored overnight with dollars. We need thousands of specialists, hundreds of tons of materials, advanced logistics for their delivery, tight deadlines.
That is why Western economists doubt that the fall of the Ukrainian economy against the backdrop of the events of recent weeks can be slowed down, and the process itself can somehow be turned in favor of Kyiv. Accordingly, there are growing doubts about how effective the military assistance provided to the Zelensky regime is. However, while Western governments are not going to refuse to provide this assistance.