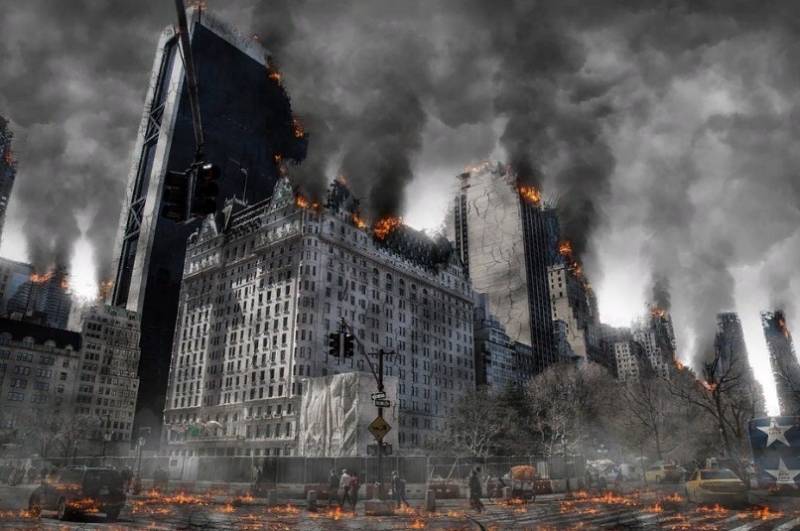 In recent weeks, the information space has been filled with reports of the so-called "dirty bomb". The media write about the preparation of a nuclear provocation by Ukraine and its likely consequences. The first persons of the state speak about it.
At the same time, nowhere is it clearly explained what a "dirty bomb" is and what measures should be taken if it is detonated.
Let's start with the fact that the above concept is officially used for thermonuclear munitions with a uranium shell, which enhances not only the power of the explosion itself, but also the radiation impact. "Clean" refers to a thermonuclear bomb in a lead sheath, which allegedly absorbs most of the charged particles. At the same time, its "purity" is rather conditional.
However, it makes no sense to understand the types of thermonuclear bombs in this case, since a provocation is being prepared in Ukraine using a different principle.
In fact, the "dirty bomb" that was announced in our Ministry of Defense and written in the media is an ordinary ammunition with a high-explosive warhead, for example, which is in service with the Armed Forces of the Tochka-U OTRK, but modernized by adding a container with radioactive waste.
This type of ammunition is not capable of causing such destruction as nuclear or thermonuclear
weapon
, but at the same time, the so-called "dirty bomb" leads to serious contamination of the area. That is why it is classified as a separate type of weapon - radiological.
It is worth noting that the possibility of using a "dirty bomb" on Berlin was considered in the United States as early as 1944. However, it turned out that this undertaking is too expensive, and the effect of such an attack can manifest itself only after a rather long time, when the war is already over.
To date, a whole range of measures has been developed aimed at minimizing the consequences of the use of a "dirty bomb".
Among them: removal of the top layer of soil in the most contaminated area with its subsequent burial, treatment of buildings and road surfaces with powerful jets of water with a special solution, washing of vehicles.
The civilian population and the military must use respirators for respiratory protection. In addition, after leaving the affected area, it is urgent to take a shower and change all clothes.