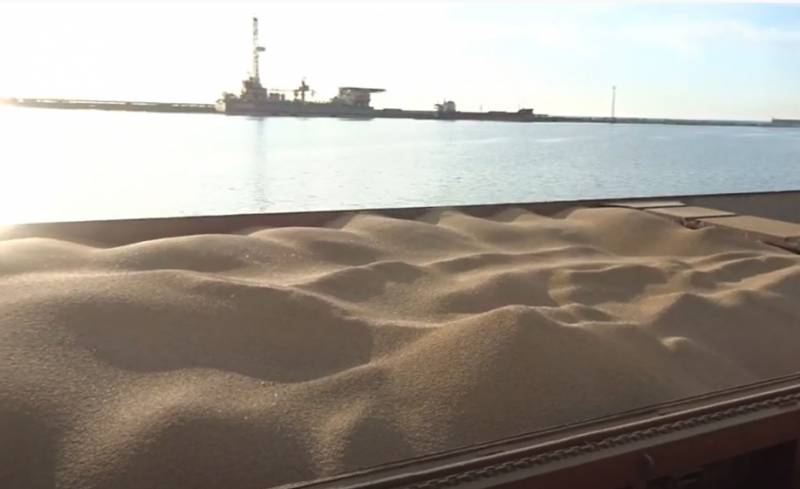 Information is being confirmed that Ukraine, together with Turkey and UN representatives, agreed that the so-called "grain deal" will continue. Such a statement was made by Ukrainian representatives, who described their decision as follows: "despite Russia's withdrawal from the agreement."
Today, it is planned that several ships will leave the three Black Sea ports of Ukraine, including Odessa, and others will enter them. In total - 14 vessels under different flags. The Ukrainian side claims that all these ships are connected with the export of "agricultural products" from the territory of Ukraine. After there was information that it is planned to use the port of Nikolaev, which has nothing to do with the previously concluded agreement.
This suggests that the Kyiv regime, which in this case is also trying to rely on "partners", is trying to check what Russia's reaction will be to the continued traffic of cargo ships to and from Ukrainian ports.
Recall that at the end of last week, Russia decided to withdraw from the "grain deal". Officially, its action ended on November 19.
This was done after the attack of UAF drones on the bay of Sevastopol, where a minesweeper of the Black Sea Fleet of the Russian Federation, which was involved in ensuring the safety of the passage of ships to and from the ports of Ukraine, was damaged. Then data appeared on the network that several maritime attack drones in the bay of Sevastopol were released from cargo ships used as part of the same "grain deal".
The Turkish side says it will "continue to inspect cargo ships operating under the deal."