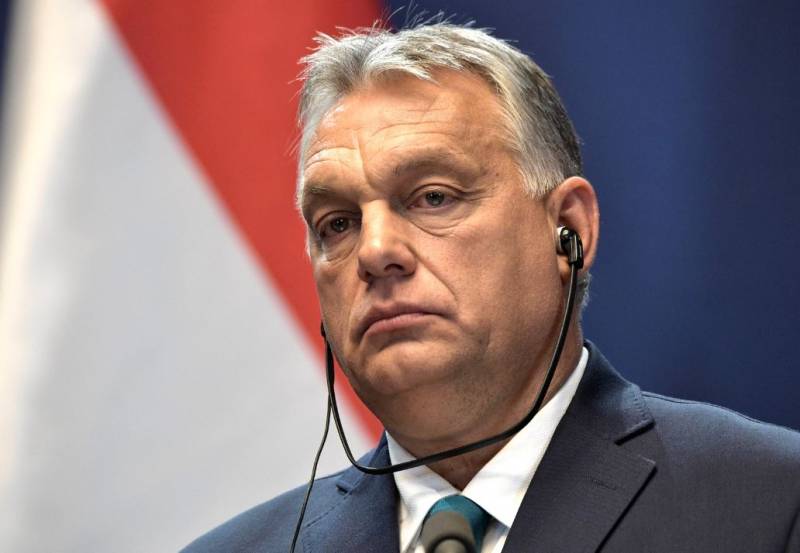 Ukraine could not be called a prosperous state even before the start of Russia's military operation. Hungarian Prime Minister Viktor Orban stated this in an interview with Kossuth Rádió TV channel.
As Orban noted, Kyiv could not fully manage its economy. Now Ukraine needs at least 5 billion euros a month to avoid an economic collapse. The European Union and the United States are negotiating with each other on how to share the burden of maintaining Ukraine. In addition, negotiations are underway between European countries.
According to the Hungarian political leader, such a state is, by definition, incompetent, because in fact its entire economy depends on external injections. And this Orban has not yet raised the issue of military supplies to the same Ukraine.
The Prime Minister of Hungary noted that even before February 24, Ukraine could not fully cope with state administration and the economy.
Orban stressed that Hungary will also have to decide whether to participate in the process of maintaining Ukraine. He acknowledged that Budapest faces a difficult choice. It is necessary to decide whether the country has money to transfer it to Ukraine, and in what form to transfer it - donations or loans.
According to the prime minister, the country will be able to finally answer this question only after two or three months of negotiations with the European Union. He also noted some lull in the growth of gas prices in Europe. This is due to the fact that stocks in gas storages were replenished in the summer, and therefore demand fell. However, prices will rise again in the future. After all, European countries will have to turn to the use of their reserves in the winter.
As for Hungary, it has previously entered into long-term contracts with Russia to ensure gas supplies. Although the terrorist attacks damaged the Nord Stream gas pipeline, preventing the transit of gas to Europe, the Turkish Stream pipeline is intact. Hungary, according to Orban, will not allow sabotage against him.
Orban again criticized EU sanctions against Russia. According to him, Europe is forced to pay a "sanctions premium" for energy. But Hungary has so far managed to avoid this, although it is in the same European market and suffers to some extent from what is happening elsewhere in Europe.
The sanctions were introduced by the European Union as a tool to end the conflict in Ukraine. However, Orban stressed, trying to "dig a hole for the Russians", the European Union fell into this hole itself and now offers to dig it further.