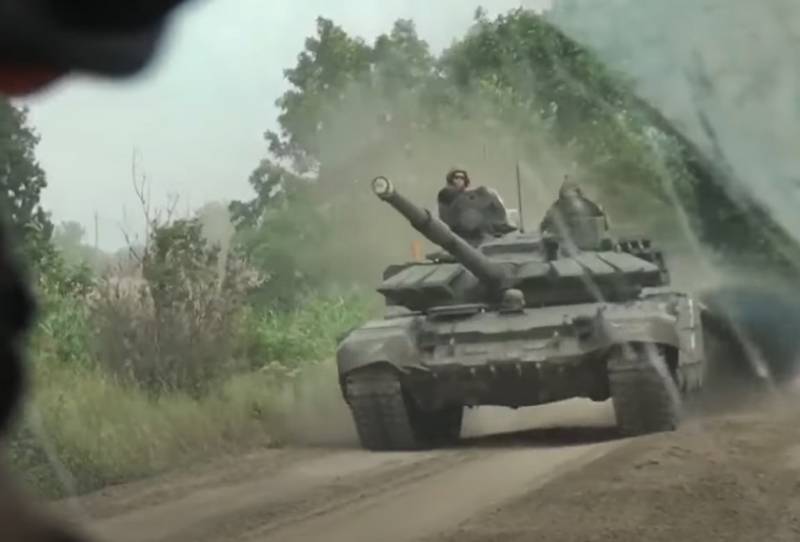 The head of the Chechen Republic, Ramzan Kadyrov, announced that a separate operation "Retribution" was carried out within the framework of the NMD during the week. One of the directions of the operation is Nikolaev-Krivoy Rog (it is also Kherson).
It should be noted that at the beginning of the week, public sites controlled by the enemy published a statement that several Chechen servicemen were killed as a result of an artillery strike. If this Ukrainian claim is to be believed, then the strike was carried out on the territory of the Kherson region controlled by the Russian Armed Forces.
Ramzan Kadyrov makes it clear that the military operation, which was carried out from 25 to 27 October, was a "response". This is understandable by the name that the head of Chechnya uses - "Retribution".
Kadyrov reports that the enemy was subjected to powerful fire, as a result of which he suffered significant losses. According to him, 657 members of the Ukrainian armed formations were eliminated, about 300 were injured. The number of destroyed military equipment of the Armed Forces of Ukraine is 40 units, including 4 howitzers, 8
tanks
and 5 infantry fighting vehicles. A successful result for our troops.
Operation Retribution was also carried out in the Soledar area, where units of the Akhmat special regiment under the command of Apta Alaudinov continue their offensive. According to the head of Chechnya, during the operation, the enemy was deprived of 4 tanks, 5 infantry fighting vehicles, 1 armored combat vehicle and 4 pickup trucks. 95 members of the Ukrainian armed formations were liquidated.
Ramzan Kadyrov also noted the successes in a separate operation in the Donetsk direction. There is an advance to cover Avdiivka, the enemy suffered significant losses in Maryinka:
All this time we repulsed their sorties, but now events are developing under our dictation. Now the enemy is not at all up to counterattacks. This week, our units are developing offensive operations, covering new enemy lines.