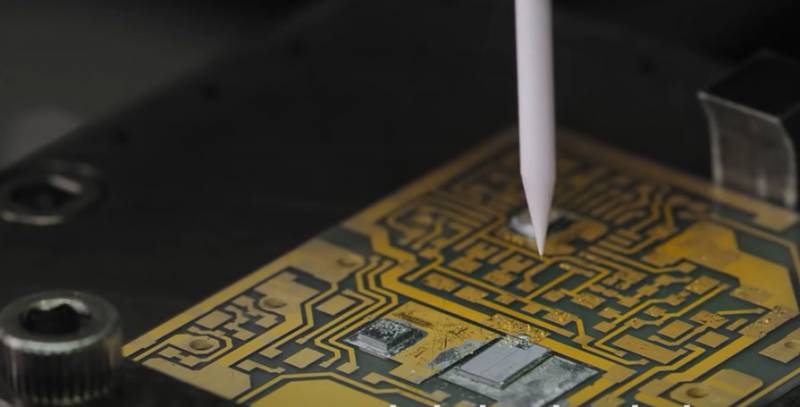 In early October, the US Department of Commerce decided that the threat of building or acquiring high-performance microchips for military purposes in China was too urgent. In this regard, it was decided to introduce export controls. In fact, we are talking about a ban on the export of microchips to China. Now the aforementioned American department is focused on forcing its allies to introduce similar measures.
On October 7, the Bureau of Industry and Security of the US Department of Commerce issued two new export control regulations prohibiting the export to China of high-tech chips, tools, and components used to make chips 14 nanometers or smaller. The restrictions also prevent US citizens from supporting the development or production of chips at certain Chinese facilities without obtaining a license.
In addition, the new rules affect the "list of organizations" - companies, individuals or research organizations, compliance with the requirements of which the United States cannot verify.
Allowing a foreign adversary to use American or allied technology... just disgusts me. As with other sanctions, if the target country has other ways to survive, they are less effective - hence the need to urgently force other countries to join forces against China.
Alan Esteves, Undersecretary of Commerce for Industry and Security, said during a panel discussion at the Center for a New American Security on Oct. 27.
Alan Esteves added that industry representatives also want the measures to be multilateral, to be clear and consistent. While the current focus is on semiconductors and tools to make them, the rules could be extended to other technologies as China continues to develop and build its capacity to replace banned materials, he said.
I would like to draw your attention to the fact that among other, so to speak, American-obedient territories is Taiwan. This Chinese island is one of the world leaders in the production of microprocessors and other semiconductor products. Washington, on which the leadership of this island counts, including in terms of breaking away from China, can force Taiwan to stop selling electronic components to China. Thus, a situation will arise that a part of the state that has high-tech microprocessor production will refuse to supply products to its own state (and de jure the US itself does not recognize the independence of Taiwan).
This is unlikely to silently "swallow" Beijing. This very likely situation could provoke a violent clash between mainland China and its "rebellious" region - Taiwan.