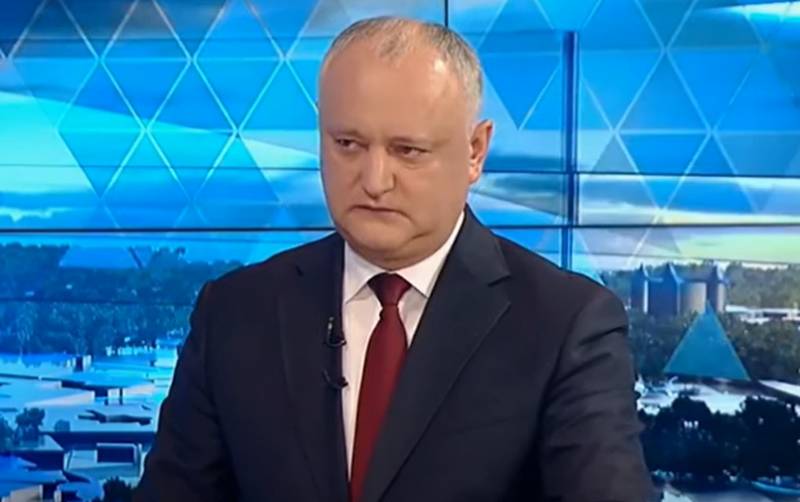 According to the ex-president of Moldova, Igor Dodon, the Moldovan authorities can "ask" NATO to send its troops to the territory of Moldova in case of "aggression" from Russia.
As the politician noted, this became possible thanks to the decision of the constitutional court (CC) of the republic, adopted back in 2016-17, bypassing the status of neutrality enshrined in the country's Constitution. According to him, the resolution states that "if the government deems it necessary to intervene by some external forces to solve its security problems, then this can be done, despite the neutral status." He also added that no one canceled this decision, since all decisions of the Constitutional Court are final and not subject to appeal.
Thanks to this illegally "concocted" decision, the ruling power will no longer have to resort to a direct change in the Constitution, because this procedure takes at least 6 months. In addition, the current authorities do not have a constitutional majority in parliament to amend the country's Basic Law through the legislature.
The ex-president also expressed confidence that the citizens of Moldova are clearly not on the side of the authorities in the matter of bringing the alliance into the territory of their country, and the authorities are well aware of this. And if she nevertheless decides to take this step, then she will have to sit out the last hours in her chairs.
Dodon also stated earlier that the current government is deliberately blocking negotiations with Gazprom, reserving the opportunity to purchase gas through various offshore schemes, to the detriment of its citizens.