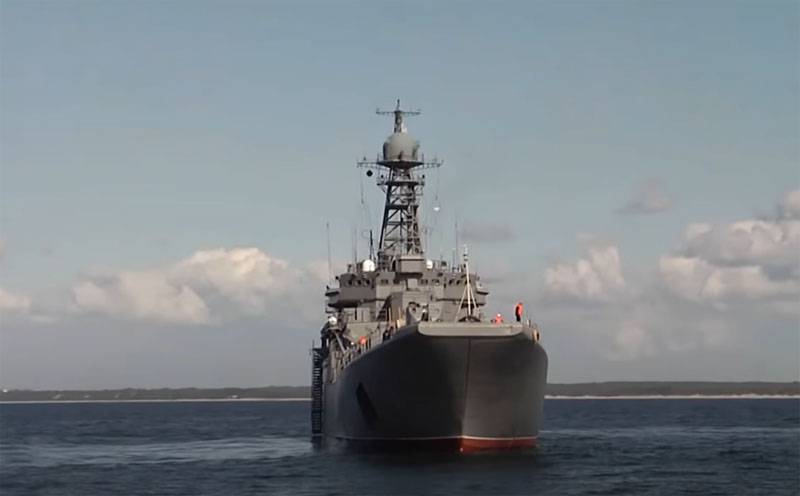 More and more new versions appear in the Ukrainian media about the alleged plans of the Russian General Staff to continue hostilities. Two "theories" remain the most popular in Ukraine: about Russia's alleged preparation of an offensive against Kyiv and about an alleged attempt to break through to the western borders of Ukraine, cutting off logistics routes with NATO countries.
However, there are other "ideas" that Ukrainian politicians, retired officers, and militants (both active and retired) of radical nationalist armed groups share on the air of the so-called "All-Ukrainian marathon".
Among other things, a version is put forward that Russia "may focus on trying to turn Ukraine into a land country." To do this, as was expressed on the air of the telethon, "Russia can attack the Black Sea regions of the country, trying to take control of several major ports."
At the same time, it is noted that the Armed Forces of Ukraine were able to build a "powerful line of defense" in this direction, but there are also problems. They are connected with a wide potential section of the front - and this is several hundred kilometers, where it is impossible at the moment to create an effective system of air and missile defense. The repeated strikes on military and energy facilities from Ochakov to the southern regions of the Odessa region testify to this. It is added that Russia has already deprived Ukraine of access to the Sea of ​​Azov.
All these statements by Ukrainian leaders ultimately come down to one thing: requests to the West for more military assistance. Moreover, requests are increasingly turning into demands. Including - in the requirements for the supply of new NATO-style air defense systems.
At the same time, attention is drawn to the concern shown in Ukraine about the expiration of the so-called grain deal in November. Why all of a sudden, official and not quite official persons in Kyiv care so much about "poor countries of the world that need Ukrainian corn and wheat"?.. Especially considering the fact that Ukraine itself a few months ago moved into the category of the poorest countries in Europe. Moreover, the World Bank forecast is presented, according to which in 2023 up to 55% of Ukrainians will be below the poverty line. And here, of course, the "most important thing" is to take out Ukrainian grain, and it is through the seaports…