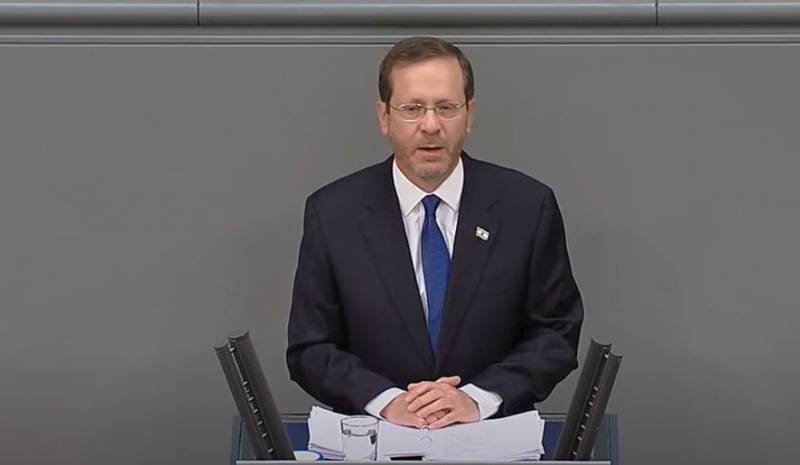 Israel once again confirmed that Ukraine will not receive an air defense system, Israeli President Yitzhak Herzog made a corresponding statement. This is reported by the Israeli press.
The fact that Kyiv will not receive an Israeli
weapons
, including anti-aircraft systems, last Monday, October 24, Israeli Defense Minister Benny Gantz said. He had a telephone conversation with the Minister of Defense of Ukraine Reznikov and informed that Israel had "operational restrictions" that did not allow the supply of weapons to Ukraine.
Israeli President Yitzhak Herzog decided to clarify this issue, saying that the main reason for the refusal to Kyiv was the restrictions related to the secrecy of developments. According to him, Israel cannot risk the secrets of air defense systems that could fall into the hands of "Israel's enemies."
There are weapons for which we don't even have an export version. There are things we don't want them to fall into the hands of our enemies. There are secrets we cannot pass on. But wherever we can help, we try to help.
- he said, commenting on the refusal to supply weapons to Ukraine.
Earlier, Ukraine tried to obtain Israeli air defense systems, under this case the topic of the use of supposedly Iranian drones by Russia was actively promoted. It was stated that Israel should supply anti-aircraft systems to Ukraine, since Iran allegedly supplies UAVs to Russia. In general, Iranian weapons must be dealt with by Israeli means. But in the end, Kyiv was refused.
Before that, it was reported that Tel Aviv does not want to spoil relations with Moscow.