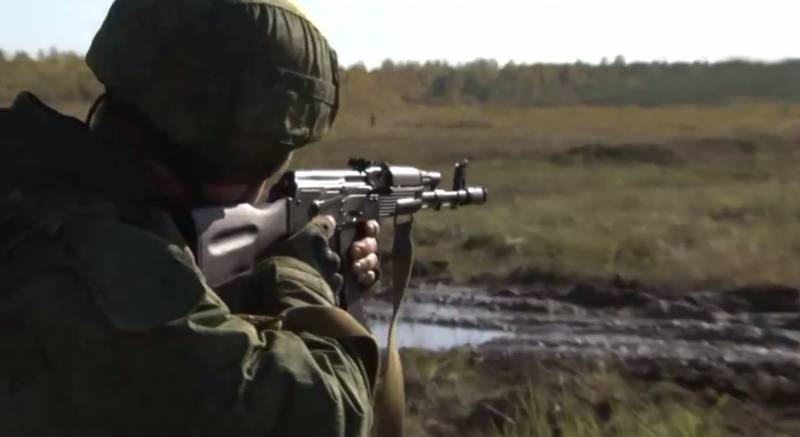 The fighters of the people's republics of Donbass make a significant contribution to the defeat of the enemy, and in a number of areas they are the main striking force of the Russian troops. The units of the LPR once again showed combat prowess and a high level of coherence, encircling and destroying the enemy.
The TG channel "Military Chronicle" showed footage of the liquidation of Ukrainian militants surrounded. Soldiers of the 4th brigade of the LPR, during the assault on an enemy position located in a forest belt, went to the rear of the enemy and took him into the ring. Mortar crews worked out on the encircled enemy forces, after which the infantry went on the attack and entered into a shooting battle with the enemy, crushing the resistance. Part of the militants fled through the forest plantation, but thanks to aerial reconnaissance, they were discovered by drone operators, whose coordinates were hit by artillery strikes, destroying the remnants of enemy forces.
Thanks to this "comprehensive approach", the enemy lost his position along with the militants holding it.
This example demonstrates an exemplary attack in terms of the level of coherence - everyone was responsible for his own business. While the infantry occupied the lines, surrounding the enemy, the mortar fire distracted the enemy forces, and the drone operators carefully monitored the development of the situation and timely gave target designation to the artillery that successfully finished off the enemy forces.