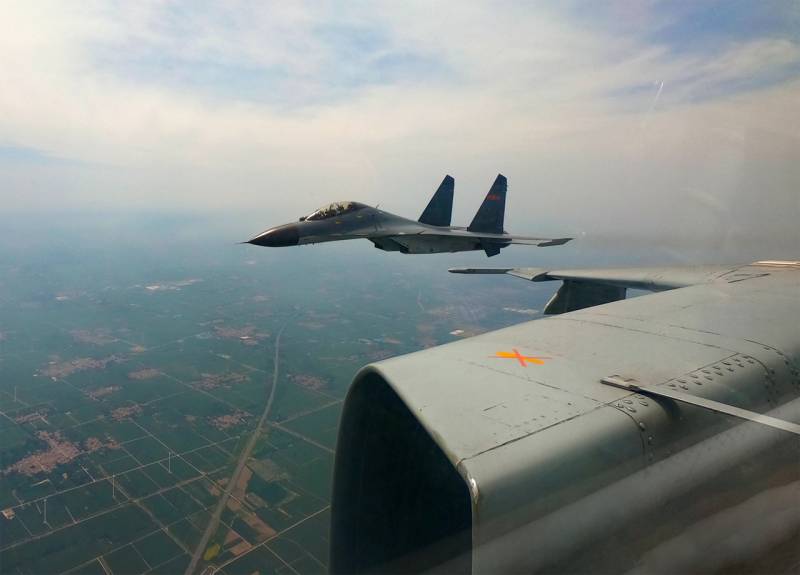 Chinese Defense Ministry spokesman Tan Kefei said at a briefing today that the Chinese army will stop all attempts to prevent Taiwan's reunification with the mainland.
According to him, the United States has recently been actively trying to interfere with this process, regularly "cooking" various bills aimed at undermining China's sovereignty.
It appeared to be a recent document approved by the US Senate Committee on Foreign Affairs. It states that Washington will allocate $4 billion to Taiwan over the next 4,5 years. In addition, Taipei is to receive US non-NATO ally status, as well as up to $2 billion in loan guarantees to bolster its defense capability.
According to a high-ranking Chinese military officer, by his actions, Washington violates all agreements previously reached with China, and also endangers the sovereignty of the PRC. In addition, the representative of the Chinese Ministry of Defense emphasizes that the US policy towards Taiwan is a clear example of "double standards." Indeed, at one time the States used military force to protect their sovereignty, and now they are warning China against taking similar measures on its territory.
The Chinese military also noted that the United States, implementing its national strategy against China, is trying to divide the world community along ideological principles and provoke new inter-bloc conflicts.
In conclusion, Tan Kefei said that Taiwan is Chinese territory, and the people of China themselves should decide how the issue of reunification will be resolved. At the same time, he recommended that the US "stop playing with fire" by interfering in the internal affairs of his country.
Recall that this week a Ukrainian parliamentary delegation visited Taipei. At the same time, there is no doubt that the "Ukrainian provocation" with a visit to Taiwan is part of Washington's geopolitical game.