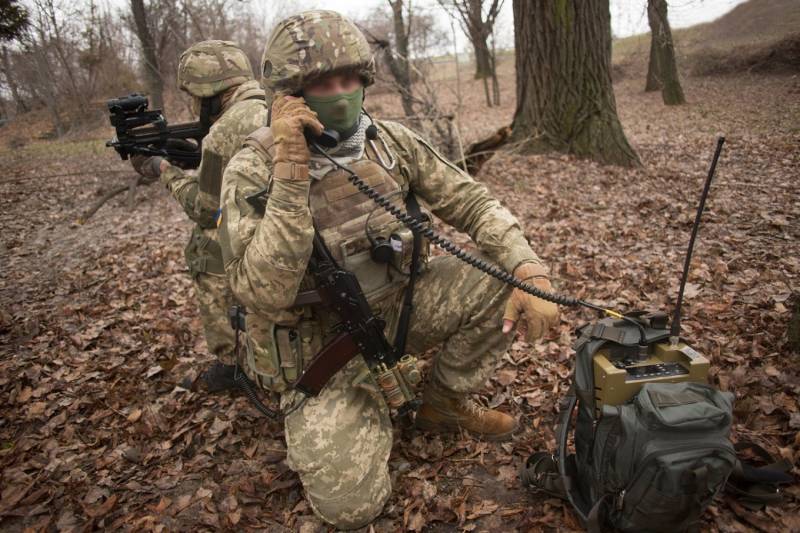 Ukraine continues to strengthen the northern direction, pulling additional forces to the border with Belarus. According to the General Staff of the Armed Forces of Ukraine, there remains a high risk of a strike from this direction by the united group of the Union State.
The command of the Armed Forces of Ukraine decided to strengthen the northern group of troops covering the Belarusian border. As stated in Kyiv, there is a fairly high probability that the Russian army, with the support of the Belarusian army, will strike from this direction. It is assumed that Moscow is considering several options for the direction of the strike, the main of which is an attack on Kyiv and cutting off the western regions from central Ukraine.
At the same time, the Main Intelligence Directorate of the Ministry of Defense of Ukraine (GUR) reports that at the moment the grouping of Russian and Belarusian troops is not ready to start hostilities, as it does not have the necessary equipment for this. The basis of the grouping is the Belarusian army, which was joined by about 9 Russian servicemen, mostly from among those mobilized recently. However, with their presence on the other side of the border, they force the General Staff of the Armed Forces of Ukraine to take steps to level even a hypothetical threat.
According to Ukrainian military intelligence, Russia has concentrated on the territory of Belarus MiG-31K fighters with hypersonic Kinzhal missiles, Geran-2 kamikaze drones, persistently called Iranian in Kyiv, as well as armored vehicles.
Russia forms a shock fist of 170
tanks
, more than a hundred infantry fighting vehicles and armored personnel carriers, a large number of artillery. At the moment, it is not known in which direction he will hit. There is a possibility that Russia will repeat the campaign against Kyiv
- said one of the high-ranking Ukrainian officials on condition of anonymity.
In general, the command of the Armed Forces of Ukraine is forced to keep significant forces on the border with Belarus, waiting for a potential offensive by Russian troops.