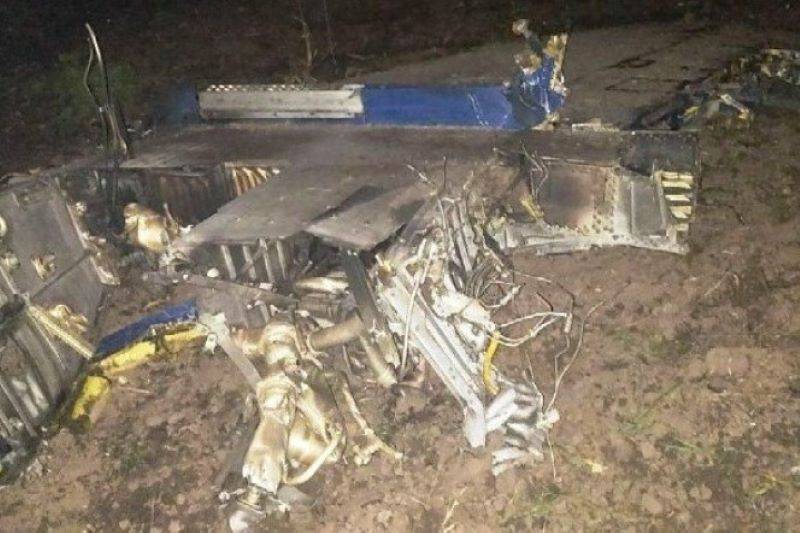 Recently, an air battle took place between a Ukrainian Air Force fighter and a kamikaze drone of the Russian Armed Forces. And now, footage of the wreckage of the Ukrainian MiG-29, which was trying to shoot down the Russian-made Geran-2 UAV, has appeared on the Internet.
They were presented by employees of the State Bureau of Investigation (SBI) of Ukraine.
The event in question took place at about nine o'clock in the evening on October 12 near Vinnitsa. Then the Ukrainian MiG-29, operating at night, was sent to intercept the UAV, but crashed to the ground. Thus, the first aircraft appeared on the account of the Russian Geraniums.
The day after the incident, blogger Yury Podolyaka presented his version of the reasons for the incident. He believes that the Ukrainian pilot, unable to visually assess the situation, was unable to control the aircraft due to a lack of qualifications. As a result, the MiG-29 had to make an emergency landing.
Recently, Russia has been massively using Geran-2 kamikaze drones to attack Ukrainian infrastructure. They create serious problems for the Ukrainian military, since these drones are extremely difficult to intercept using the air defense systems at the disposal of the Armed Forces of Ukraine. And the incident near Vinnitsa showed that for combat
aviation
intercepting them is very difficult.