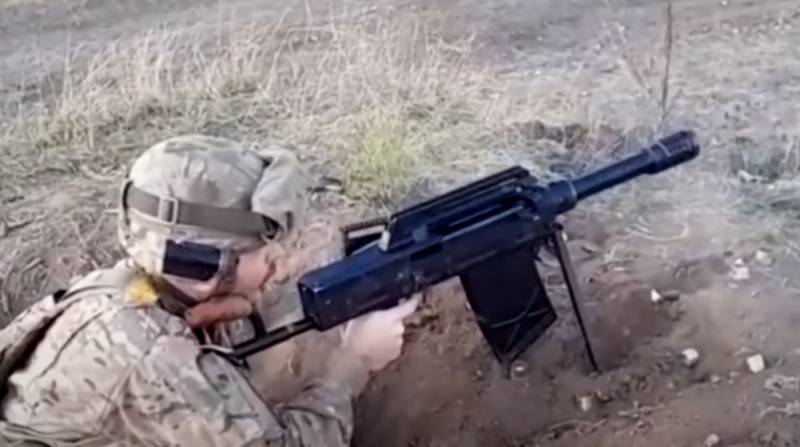 The Kyiv regime, against the backdrop of heavy losses among the military personnel and the low combat capability of the mobilized, is increasingly relying on foreign mercenaries. The active participation of the so-called "wild geese" in separate offensive operations is already noted. Thus, mercenaries are the main striking force in the ongoing attacks on the Svatovo-Kremennaya sector.
Accordingly, there are more and more shots with militants who arrived for the sake of earning money in the square. One of the videos shows the acquaintance of English-speaking mercenaries with a Ukrainian-made RG-1 Piston grenade launcher.
This product was created at Yuzhmash to equip infantry formations with a less bulky means of suppression compared to the AGS-17. A 30-mm grenade launcher with a gross weight of 12,5 kg is operated by one person and is capable of hitting both manpower (fragmentation shells) and lightly armored vehicles (cumulative ammunition) at an effective firing distance of 800-1000 m. At the same time, VOG acts as the main means of destruction -17, which is also equipped with AGS-17.
Work on the new product has been going on since the early 1990s. RG-1 was first shown to the public in 2014. Work on the project resumed after the outbreak of hostilities in Ukraine in 2014.