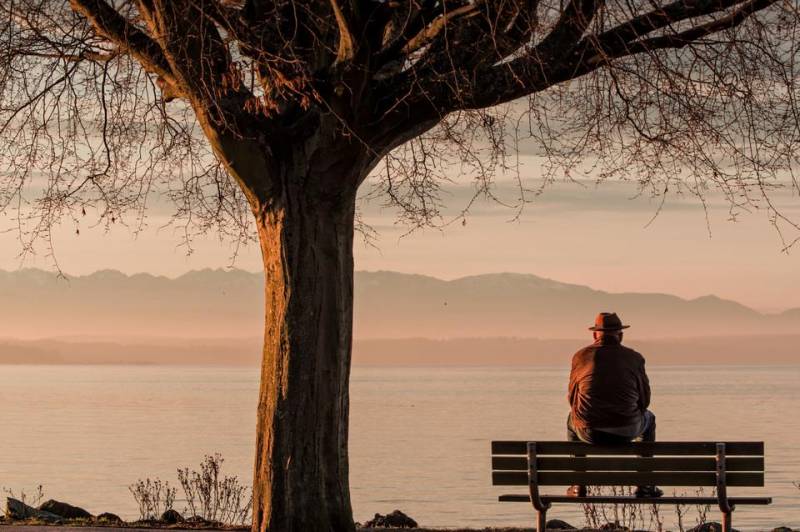 I still don't understand why this person contacted me. Maybe boiled up. Maybe he decided to take revenge on those who first inspired him with illusions, and then broke his whole life and trampled all hopes. Or he really decided to warn all those who made a conscious decision to part with the hated "rashka" and set foot on the slippery path of migration.
Perhaps he thus wanted to cut the Gordian knot of all his problems. Although the main problem he now has one - to survive. He himself asked to be called simply - Vladimir Vladimirovich. His confession seemed very interesting to me.
Live bait
I myself was born in Central Asia, in a wealthy family. Father - a front-line soldier, participant in the assault on Sapun Mountain, holder of the Order of the Red Banner. I graduated from the local physics and mathematics school, entered the capital's Baumanka. We were distributed to mailboxes, where we forged the defensive shield of the Motherland.
For the most part, all the Baumans were ardent patriots. But not me. I have always liked the West. I loved wearing jeans, listening to Deep Purple and the Rolling Stones, Smokie and Sinatra. Hollywood bestsellers just blew my mind. America, hardly anyone would argue, had a powerful musical and cinematic culture, and it simply fascinated me.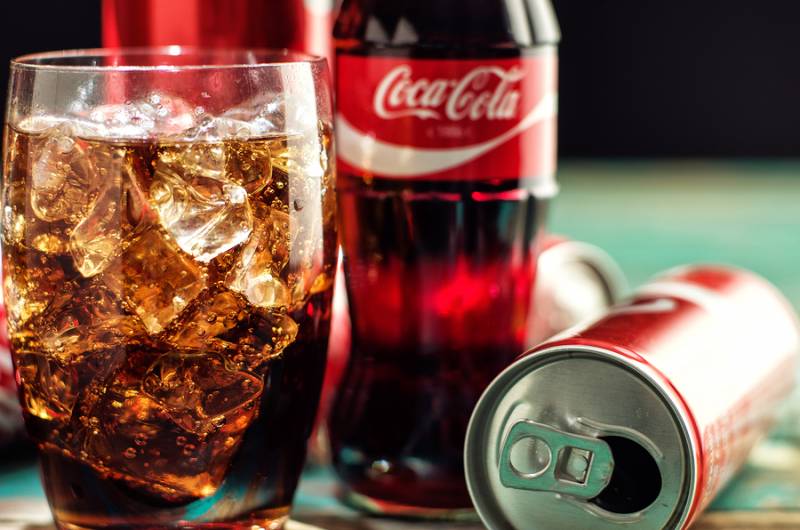 And Coca-cola was the best drink on earth for me. And I've been attracted to money all my life. And I never had enough of them. Even while studying at the institute, I confessed to my neighbors in the hostel: "of all types of books, I like savings the most."
This is where I got caught.
As I later realized, I had been grazed for a long time. The Americans carefully studied my psychotype - all its strengths and weaknesses. They ingeniously play on human vices and shortcomings. And I had flaws. As they later explained to me, I had two weaknesses - complete lack of spirituality (they call it emotional castration) and extreme greed.
I was even embarrassed to hear it later. Maybe that's why I came to you. But in a way they were right.
Brain flashing
Back in Baumanka, the Americans got me hooked on thieves courses - Miami is luring. Translated from English - "Miami beckons." As I later understood, according to this program, the special services simply dragged the people they needed into Miami - with an eye to the future. More precisely - for further intelligence activities.
They called their wards "larins" - a derivative of the word "luring" (alluring). And then we ourselves began to call each other that. By the way, the courses were paid. And quite cheap. That is, they also took money from us for this. But this completely fit into their worldview paradigm:
"If you don't have a whip to flog you, we'll sell it to you."
After the course, I became a completely different person - I was normal, but became a living ball of hatred. They just reflashed my mind. Gradually, drop by drop, step by step. It was a "soft zombie", as I now understand. And it almost always had an irreversible character. It was a one-way ticket, straight into the abyss. And I went through it all - without a trace.
- Can you show this "zombie" on a couple of specific examples?
- The Americans have several popular expressions, which, firstly, reveal well their own inner world. Secondly, they expose their basic moral and psychological attitudes, from which they start when working with clients. Thirdly, they show the very methods of their work.
First. And perhaps most importantly: "Nothing personal - just business." I really liked this phrase from my student days. It seems to be attributed to Al Capone. But, firstly, Al Capone himself was not too smart a person to give out such pearls. And secondly, American propaganda geniuses put this phrase into the mouth of a bandit so as not to get dirty themselves.
In addition, as I later found out in Miami, this is the favorite phrase of the Colombian drug lords. Here, by the way, there is also enough drugs. But she walks mainly in the Mexican and colored neighborhoods.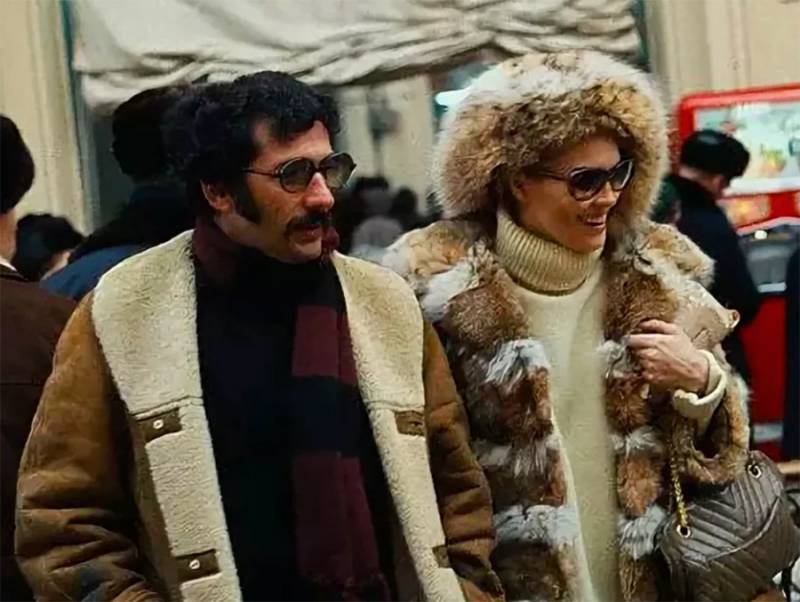 But in a more understandable version for the Russian ear, the phrase would sound like this: "nothing human - just business." And business is money. The very ones that I and millions of the same greedy boobies loved so passionately.
And they also have a phrase. Even the type of law is like this - "in order for you to become rich, thousands of people must become poor." Type of production costs, nothing can be done. Now I understand that this is complete nonsense and wiring. So you are subconsciously "sharpened" so that in the future you will harm your own country. And then it seemed fundamental truths ...
And here all of us who studied at these courses (and these were mainly "production commanders") fell into a psychological trap. According to Anglo-Saxon logic, in order to break through to money, one must renounce everything "personal" and become a scumbag.
And "personal" means friends, family, parents. And, only by giving up all this, you will become a successful "new American". And you will join the millionth army of other sons of bitches who, in the name of the dollar, abandoned their value system in which they grew up.
The next step of the newly minted "son of a bitch" was to be the desire to destroy all those whom he abandoned. Because they prevent him from living by the mere fact of his existence. They will be for him an eternal reproach, the sword of Damocles of consciousness. They prevent him from living and feeling comfortable in the States.
This effect was very well described by Gogol in the story "Taras Bulba". Having betrayed his father, mother, brother, homeland, friends of childhood and youth, his son Andriy began to kill them. The only person he couldn't kill was his father.
All these "larins" (and all MIL graduates met in Miami), as a rule, do not need to kill their fathers. Some of the fathers have died. You can simply not communicate with others, calling them old fools. But the memory of them is very real to kill.
Yes, and the father, in fact, can also be killed. He is a living person, made of blood and flesh. So the Larins can go even further. And then it will be completely American "sons of bitches", ready for anything for the sake of money.
- And what other settings did they introduce into the consciousness (or subconscious) by these "Larins"?
- They were enough. Well, for example - "whatever we talk about, we always talk about money."
- Well, if we are talking about parents? Or about children? Or about the woman you love? Is it all money too?
- Of course. Parents are money for medicine. Children are money for education. Beloved woman is money for flowers. And so in everything. But Russia is not about money. And certainly not about the consumer society. This is about eternity. About the Russian world. About the messianic idea. This is the country that Christ walked barefoot. And money rules in the Temple of Satan on the Shining City on the hill. It's definitely his instrument.
And they also told me that I was a genius, and this country, this despicable "scoop" of me, a genius, is absolutely unworthy. I started to feel underappreciated. I've always wanted more. This is despite the fact that at one time I went from foreman to plant director. True, I then bankrupted the plant.
- And why?
Yes, for the same reason. Contempt for some abstract "scoop" smoothly flowed into contempt for everything Russian, and then - for everything Russian. The paradox is that I myself am Russian. Pure water. But they also found a loophole here. I was led to believe that I am a pleasant exception from this army of millions of barbarians.
And I began to hate my people. Surprising but true. The factor of underdemand for an ambitious person is a very sore subject. It can be very destructive. I think I was subconsciously determined to kill the production entrusted to me. And killed. Several thousand people ended up on the street thanks to me. This is how I "revenge" the scoop at the suggestion of the Americans.
But the paradox is that, having lured me to Miami, here they did not offer me anything worthwhile. As a result, the director of the plant in Russia became a plumber in America. "Toilet bowl", roughly speaking.
So this is a catastrophic loss of status...
- In fact of the matter. After that you start to hate the whole world. And your hatred is looking for a way out. And here a psychological paradox arises. It is impossible to hate yourself, your beloved, for your own stupidity.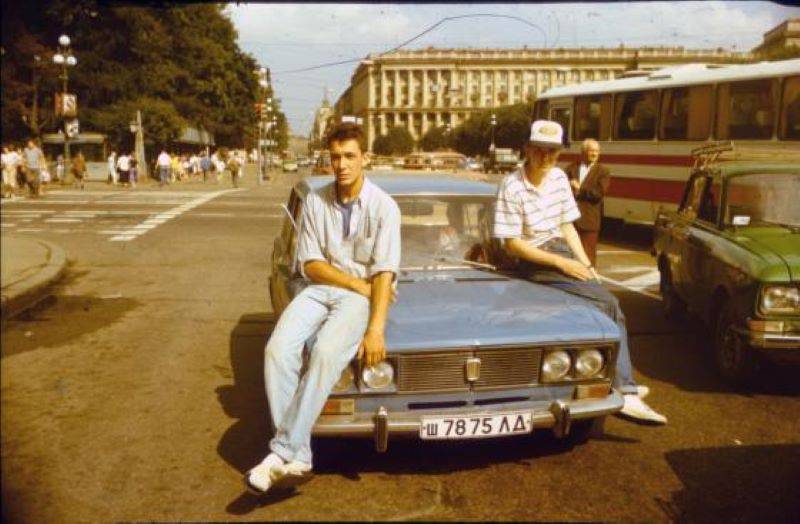 The Americans who cheated on you are simply dangerous to hate. You will begin to broadcast it outside. And for this they can be sent back to Russia with a kick - and even with the stigma of a loser. And many of my fellow Bauman students in Russia have made a brilliant career during this time. Which only exacerbated my stupidity.
Recruitment and culling
And in Miami, I and hundreds of other similar "larins" became a huge nutritious plankton for the special services. In the same Miami, about ten thousand Russians and several hundred thousand Latinos (Mexicans, Puerto Ricans, Colombians, Bolivians) live.
And it would be funny if the operatives and analysts of the CIA and the FBI did not try to use them as agents to work on
historical
homeland. But when recruiting "auxiliary apparatus" from this environment, a number of problems arose. "Uncle Whiskers" (CIA recruiters) tried to engage both me and many of my Mexican acquaintances in the ChRK.
- And how successful?
"They don't do well with the Mexicans.
First, there are not many intellectuals among them. For the most part, "Meks" work in hourly jobs where high qualifications are not needed, and in the service sector. And in intelligence, you have to think, think, analyze and be able to predict. It's not about them.
Secondly, "Latinos" love to live in a relaxed sinecure mode. They themselves call it "manian mode" - "to live in a manian mode." "Mañana" in Spanish means "tomorrow". If a Latinos promises you to do something tomorrow, then most likely he will never do it in his life. First - "tomorrow", then - later, then - after, after the rain on Thursday and in general - get off me. That's not how intelligence works.
Third: Latinos are essentially intriguers. But intriguers for the most part are some small ones - at the level of kitchen family showdowns. The main intrigue is to go to the left, and then in the family circle to pretend to be an exemplary family man. And then burst with pride - wow, what a cunning macho lover I am!
Finally, the fourth - the local "Don Pedro" is extremely talkative and boastful. Their tongue dangles like a bell in the wind. And this is the first sign of unsuitability for a scout.
What about Russian emigrants?
- Quite another matter. There are guys here with intellect, and with a conceptual apparatus, and with ambitions, and they know how to keep their mouths shut. Not what I am.
- Did they propose to you?
- Of course. First, the very status of "larin" obliges. I came according to their program. Secondly, I had ambitions. I was a big boss in the Union. Get used to leading people. And here I had to work as a "husband for an hour" - to put toilets for blacks. My pride was hurt, of course.
And the "whiskers" wanted to catch me on this. They offered everything - money, status, business trips, and interest-free loans. Even a "honey trap" was offered. Like, enough Mexicans to get away - we have more worthy candidates - whiter than snow, softer than featherbed. Jeanne Lollobrigida is resting. But I refused.
- Why?
- They have an entrance - a ruble, an exit - ten. And I didn't want to work against my country. They will force some other Crimean bridge to blow up. Or a pipeline. It will become of them.
- And the "whiskers" calmly unhooked from you?
- Not really. In retaliation, they pasted on me the nickname "larin-latrine" ("larin is a latrine") and dispersed it throughout the Russian-speaking community. Which pretty much spoiled my business. I have it, of course, specific - plumbing. Local wits already incline me to all crusts - "The King of Aventura toilets" (The King of Aventura toilets) and something else (Aventura is one of the Russian-speaking areas of Miami).
But I'd rather be the "king of the toilets" than work with the "whiskers". Although they almost brought down my business with their checks. Either doctors, then tax officials, then firefighters ...
But other emigrants agreed. And for them, a completely different life began immediately. Their material well-being grew before our eyes. At first they worked as freelance agents - on a fee. Then staff.
And then those who are smarter went to private intelligence structures. And directly to the CIA. And they left for Ukraine. It is not difficult to guess what they are doing there. These "whiskers" turned my whole soul inside out. And they continue to do so.
Because of them, my family fell apart. Because of them, I quarreled with all my friends from a past life. They feel what I have become here. They call me "Vlasovite", "runner". I was forced to leak all my old connections to the sideburns. After that, you feel like a complete bastard. And longing after that sometimes covers you heavy and unrestrained, like a hangover after a three-day drinking bout.
Sometimes you sit after such an interrogation on the ocean shore, and under the rustle of the waves you remember all your friends from a past life. Some are no longer in this world. I'm not twenty years old either. You think that soon I will come to you, Seryozhka-Bombay, Vovan Zirnaliev, Grouchy-Kubyshka ...
What am I going to tell you all? That I betrayed my homeland, left for a foreign land, so that I could finally get lost here? It turns out that my homeland rejected me, and America did not accept me. I didn't think that in my old age I would cut through other people's apartments, blacks and Mexicans in local Khrushchevs would do plumbing.
"Why are you telling me all this, Vladimir Vladimirovich?"
- Consider that I was just confessing. Shifts in the world are tectonic. And all around the country where the bones of my ancestors lie. Now in Russia is the time of heroes and traitors. I know that tens of thousands of potential "Larins" stand in my way. Road to nowhere.