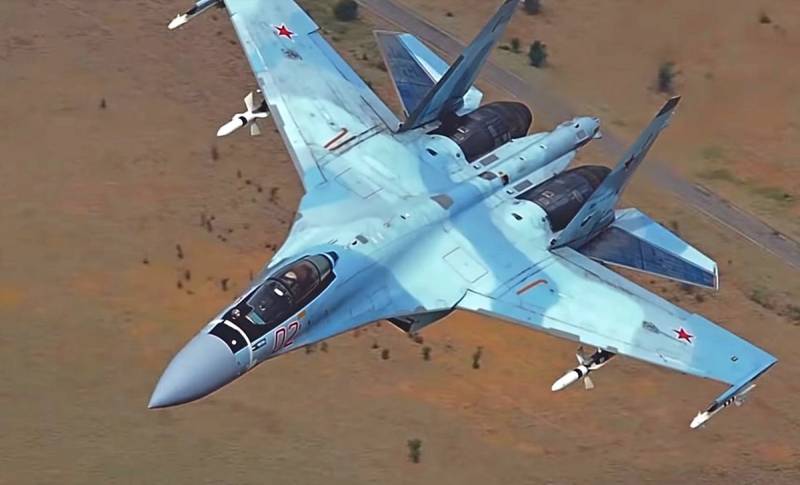 Pilots piloting Russian combat aircraft and rotorcraft provide invaluable support to ground combat formations, destroying enemy forces at the risk of their lives in the face of constant enemy anti-aircraft opposition. However, in some cases, the specifics of the application of technology raises questions.
A video appears on the network, which shows the bombing of a Russian Su-35S fighter. In this case, the defeat is carried out from an ultra-low altitude - the plane passes almost over the heads of enemy soldiers. After working on the target, the car goes beyond the horizon from the turn, but the MANPADS operator launches a missile in pursuit of the Su-35. In this case, the loss of the aircraft was avoided, but sometimes enemy anti-aircraft fire leads to less favorable consequences.
The Su-35S is a highly maneuverable fighter, and its use as an attack aircraft, dropping FAB-250 bombs at the edge of the earth, raises questions. When equipping a fighter with high-precision
weapons
it is capable of effectively suppressing targets tens of kilometers away without the risk of losing the crew and expensive equipment without entering the anti-aircraft countermeasures zone. According to a number of observers, the lack of mass production of high-precision glide bombs prevents the adequate use of both the Su-35 and other combat vehicles.