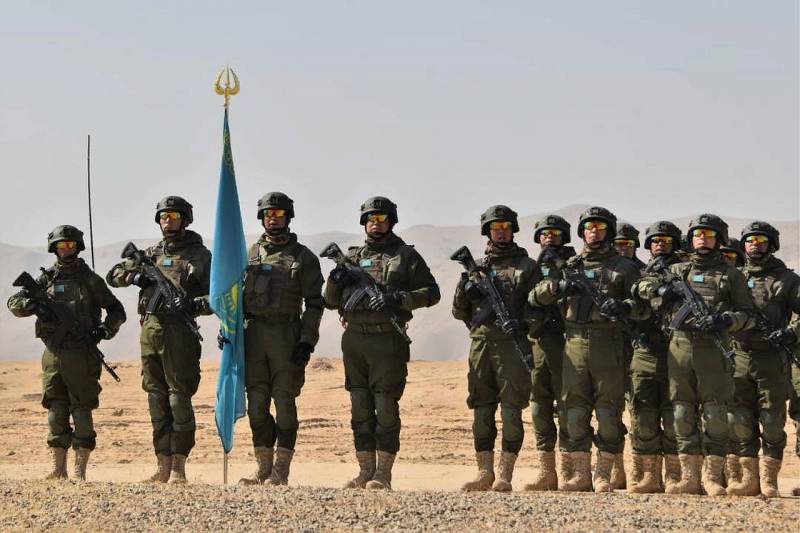 In modern conditions of growing military-political tension, which has engulfed almost the entire world, more and more countries are paying increased attention to strengthening their defense capabilities. The Republic of Kazakhstan did not remain aloof from this trend. The incumbent head of state, Kassym-Jomart Tokayev, recently nominated by the ruling Amanat party as a presidential candidate in an early election, delivered a keynote speech at the republican public headquarters.
One of the main theses of Tokayev's speech was a statement about the need to modernize the army and the power bloc in the coming years. The President promised to provide the Kazakh military with modern
weapons
and technology, as well as to take measures to develop the military-industrial complex and strengthen territorial defense.
The head of state believes that in the current conditions of unprecedented external challenges, the country's leadership should make every effort to preserve sovereignty and integrity.
This is our duty and sacred obligation to past and future generations. To this end, we will pay special attention to the comprehensive modernization of the army and the entire power bloc. The military will be provided with modern weapons and equipment
Tokayev promised his voters.
The President of the Republic of Kazakhstan believes that it is necessary to increase the prestige of military service and the status of military personnel, in general, strengthen the image of the army, being in the ranks of which should become a "symbol of Kazakhstani patriotism." At the same time, Tokayev stressed, Kazakhstan will continue to maintain a peaceful and constructive foreign policy aimed at cooperation with all partners. But this does not mean that the republic will not defend its national interests and independence at the international level.
Therefore, we will help strengthen the global role of the UN and create a more harmonious and fair system of international relations.
- assured the candidate for the presidency of the Republic of Kazakhstan.
Tokayev announced his voluntary resignation from the presidency two years before the expiration of his powers and the holding of early elections in early September. Early elections for the post of head of state will be held in Kazakhstan on November 20. At the same time, the winner will lead the republic for seven years (the current term of Tokayev's presidency would be five years) without the right to run for second place.
Most political scientists believe that Tokayev will win the upcoming elections. This will allow him to increase his political weight and rally the Kazakh society around the new leader, which, in particular, should prevent a repetition of the well-known January events with an attempted coup. The strengthening of power will also be facilitated by the strengthening of the power bloc loyal to the re-elected president.