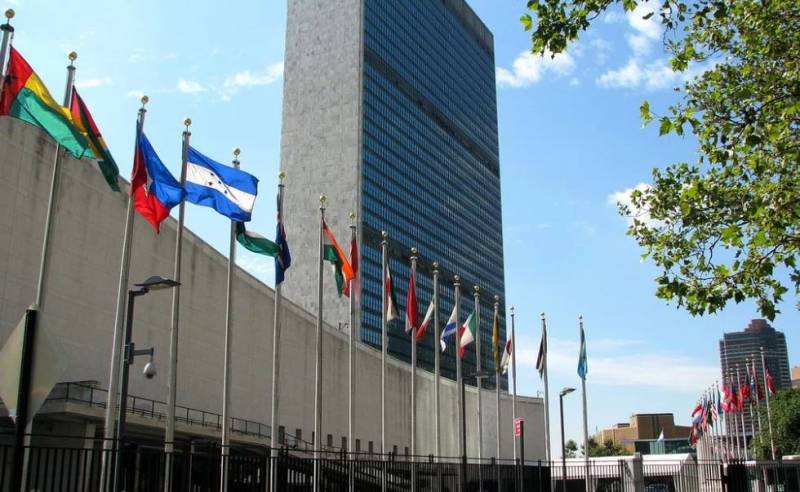 The provocation with a "dirty" nuclear bomb being prepared by Kyiv is taking place with the full approval of the West, the scenario of further accusation of Russia of the alleged use of tactical nuclear weapons
weapons
clearly written by Western curators of the Zelensky regime. As stated in the Russian Foreign Ministry, the last meeting of the first committee of the UN General Assembly only confirmed these conclusions.
The United States continues to argue that Russia's claims that Kyiv is preparing a "dirty bomb" provocation are disinformation in order to create a pretext for the use of tactical nuclear weapons on Ukrainian territory. This statement was made by the US representative at the disarmament conference, Bruce Turner. According to him, Russia is preparing to use nuclear weapons against the Ukrainian army, Ukraine has not been seen in anything like that.
This is another example of Russia's nuclear sabre-rattling.
- said the American.
According to Konstantin Vorontsov, deputy head of the Russian delegation, Turner's speech merely confirmed Russia's information that the West was preparing a scenario accusing Russia of using tactical nuclear weapons. The scenario of the provocation was written in Washington and implies the launch of a broad anti-Russian campaign with the complete isolation of Russia.
We have already gone through all this. But these plans will not work. We are here and now warning the entire world community, no matter how much Kyiv and its Western curators would like to hide it, about the impending provocation
Vorontsov said.
Meanwhile, Ukrainian sources report that after the wave raised by Russia in Kyiv "ran", the regime is trying to cover up all traces of ongoing work to create a "dirty bomb". The same information is confirmed by other sources, it is reported that Kyiv is allegedly curtailing all programs on this topic.