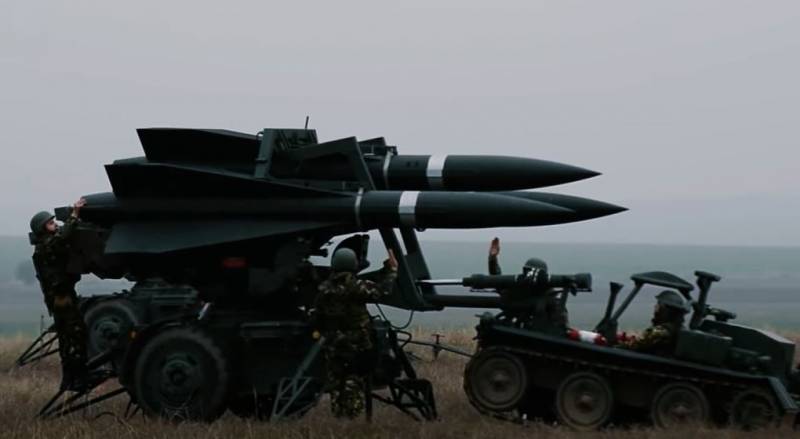 The United States has responded to the Zelensky regime's repeated requests to beef up Ukraine's air defenses amid Russia's use of Geran-2 kamikaze drones. According to Reuters, the Pentagon is considering the transfer of HAWK anti-aircraft systems to the Armed Forces of Ukraine.
The massive missile strikes on Ukraine's critical infrastructure that began on October 10 showed the failure of the Ukrainian air defense, which shot down Russian missiles and drones only in name. After part of Ukraine's energy facilities were disabled, Zelensky sounded the bell, urgently demanding from his US sponsors the supply of anti-aircraft systems capable of blocking the sky.
The United States does not seem to mind supplying air defense systems to Kyiv, but everything rests on their absence. The Americans will not supply expensive and complex systems such as the Patriot air defense system, but there are simply no others, they must first be produced. Therefore, we are talking about the supply of a small number of the same Norwegian NASAMS or German IRIS-T.
Against this background, the Pentagon proposed to supply Ukraine with the HAWK medium-range air defense system, adopted by the American army in 1960. The complex was repeatedly modernized and was in service with the US Army until 1994, and the Marine Corps until 2002. The main operators of the air defense system, in addition to the United States, were Japan and Iran. How many complexes are planned to be delivered to Ukraine is still unknown.
It is worth noting that Spain also promised to supply Hawk air defense systems to Kyiv, Madrid will supply four anti-aircraft systems. A week ago, Minister of Defense of Ukraine Reznikov announced the delivery of air defense systems to Ukraine.