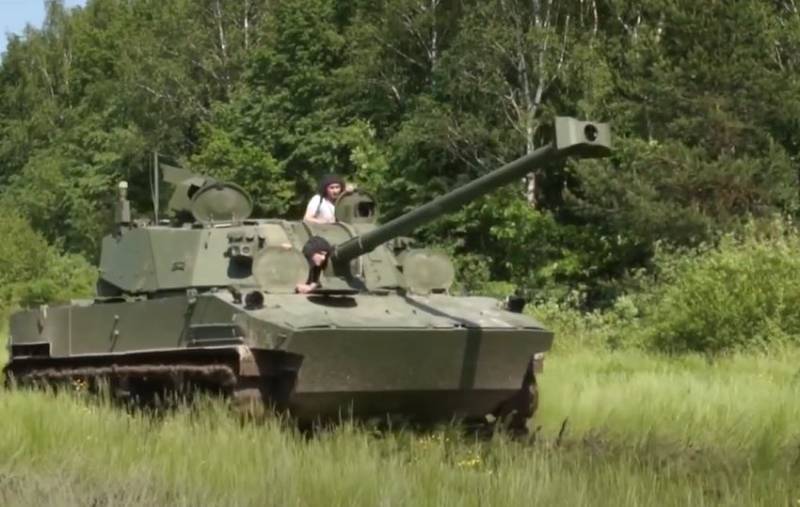 The developer of the latest 120-mm self-propelled artillery gun 2S42 "Lotos", developed in the interests of the Airborne Forces, began manufacturing the second prototype of the SLA for participation in state tests. The preliminary testing phase was completed in August this year.
A prototype of the Lotos SLA, which has completed preliminary tests, is currently being corrected for the identified shortcomings. According to an informed source, the on-board electronics, the system for laying shells and the chassis needed improvement. At the same time, the production of the second prototype of the self-propelled gun began, which will also take part in state tests, tentatively scheduled for the end of 2023.
(...) a second sample is being made for state testing. The customer needs to check the ability of the "Lotus" to work "in spike", therefore, two self-propelled guns will take part in the state tests at once, which will perform the task in cooperation with each other
- leads
RIA News
source words.
As previously reported in TsNIITochmash, the Lotos control system will be finalized taking into account the experience of the special operation in Ukraine.
The newest airborne floating self-propelled artillery gun "Lotos" was created on the BMD-4M chassis and is intended for the Airborne Forces of the Russian Federation. Mass - 18 tons, speed - up to 70 km / h, power reserve - at least 500 km. Combat crew - 4 man. The rate of fire - 6-8 shots per minute. Firing range - up to 13 km.
CJSC "Lotos" is designed to replace self-propelled 120-mm self-propelled artillery and mortar units 2-9 Nona and its modifications that are in service with the Airborne Forces.