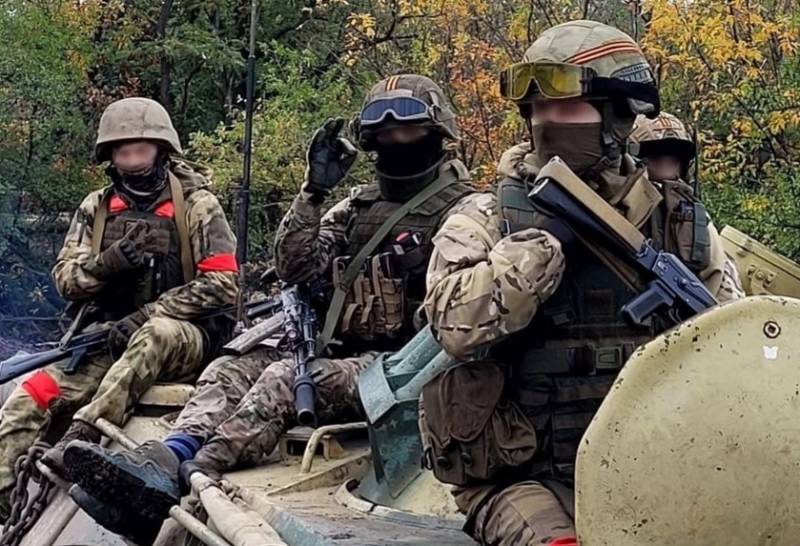 aviation
and artillery weapons of the Russian Armed Forces destroyed most of the infrastructure necessary to supply the militants of the Armed Forces of Ukraine in Bakhmut (Artemovsk). This contributes to the promotion of units of PMC "Wagner".
Such a message appeared in the Wagner Orchestra Telegram channel.
It is noted that the enemy does not intend to surrender and continues stubborn resistance. The command of the Armed Forces of Ukraine is making every effort to stop the offensive of our troops, not even shying away from threats of physical violence against Ukrainian servicemen in the event of their retreat.
Detachments for Ukrainian fighters are not a propaganda plot, but reality
- say the "Wagnerites".
Meanwhile, the fighters of the Wagner PMC are advancing from several sides to encircle Artemovsk.
Reportedly, first in Kyiv, and then in many regions of Ukraine, the authorities announced an air alert this afternoon.
According to the representative of the Zaporozhye administration, Vladimir Rogov, in preparation for the offensive, the command of the Armed Forces of Ukraine transferred airmobile brigades from Vinnitsa and Zhytomyr regions to the Zaporozhye direction.
Deputy head of the administration of the Kherson region, Kirill Stremousov, announced the capture of a Ukrainian sabotage and reconnaissance group in the Berislav sector of the front. Also in the area of ​​the Ingulets River, the Armed Forces of Ukraine made an unsuccessful attempt to break through our positions.