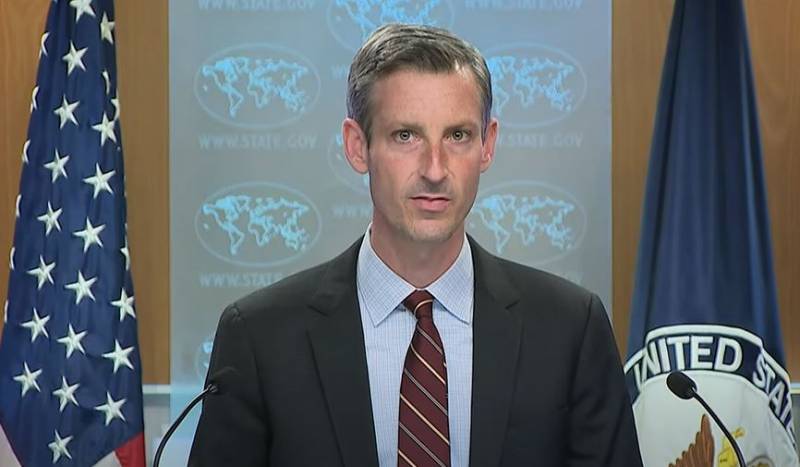 The Russian warning about the creation and possible use by Ukraine of a "dirty" nuclear bomb on its territory was lost in vain, the West did not believe Moscow's statement.
Britain, the United States and France did not believe Russia's warning about the possible use of a nuclear "dirty" bomb in Ukraine by representatives of the Zelensky regime, saying that this could not be, it was all Russia deliberately invented. The US Department of State released a special joint statement on this issue the day before. If we discard all the official husks, they said something like this: "everything Moscow said is a lie, Ukraine is not capable of this. The Russians are looking for a reason to continue hostilities. The West will continue to provide military assistance to Kyiv."
Earlier today, the defense ministers of our three countries spoke with Russian Defense Minister Sergei Shoigu at his request. Our countries have made it clear that they reject the apparently false claims that Ukraine is preparing to use a "dirty bomb" on its territory.
- said in a statement.
On Sunday, Defense Minister Sergei Shoigu held telephone conversations with the defense ministers of Great Britain, the United States, Turkey and France, the topic was Ukraine and there was information that the Kyiv regime was preparing a provocation with a "dirty" nuclear bomb to further accuse Russia. Judging by the joint statement, the West decided not to believe the Russian warning, and perhaps even to ignore it for further accusations.
Meanwhile, the Kyiv clown called on the West to "react as harshly as possible" to the "threats emanating from Russia", once again demanding sanctions and increased support for Ukraine.