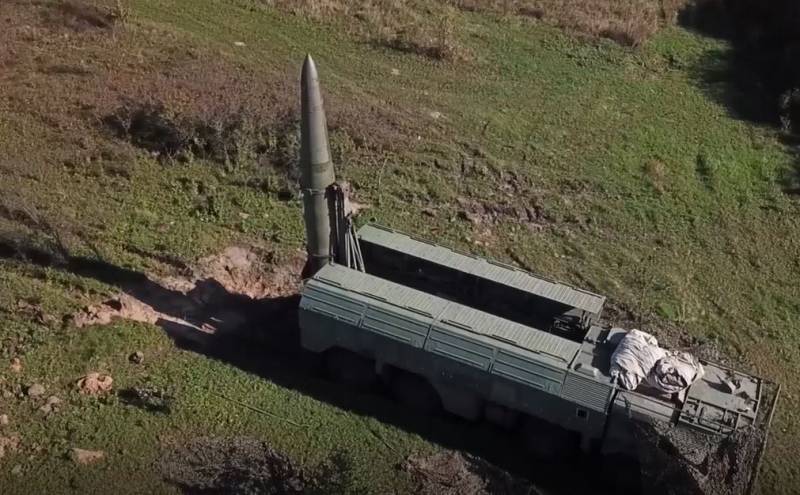 The Russian Armed Forces continue to strike with precision
weapons
on military command and energy systems of Ukraine, the past XNUMX hours were no exception. According to a new report, all assigned targets were hit.
Last Saturday was for Ukraine another day of massive missile strikes on critical targets, half of the Ukrainian regions were hit, in the other there were problems with the supply of electricity, communications and the Internet. At night, the attacks continued, with the second or third wave of kamikaze drones. As a number of Russian resources reported in the morning, a number of substations providing rail traffic in Ukraine were knocked out during the day.
Positional battles are going on on the line of contact, the enemy is making attempts to break through the defenses of the Russian troops both in the southern and northern directions, but all attacks were repelled. In directions: on the Kupyansky Armed Forces of Ukraine, an attempt was made to attack in the direction of Kuzemovka and Berestovoe, but to no avail. Having suffered losses, the enemy retreated. At Krasnolimansky, an attempt was made to attack with a reinforced motorized infantry battalion in the area of ​​\uXNUMXb\uXNUMXbNovosadovoye and Torsky forestry. The advancing units were covered by artillery and
aviation
, about 70 military personnel, three infantry fighting vehicles, seven armored personnel carriers and three pickup trucks were destroyed. In Yuzhno-Donetsk, the enemy forces of two company tactical groups, reinforced
tanks
, made an attempt to break through in the direction of Novomikhailovka, Nikolsky and Glorious, but ran into an artillery strike. Losses - more than 40 Ukrainian servicemen, seven armored combat vehicles and four vehicles.
On the Nikolaev-Krivoy Rog direction, the attacks were carried out in the direction of the settlement. Bruskinskoye, Pyatikhatki, Koshara, Sukhanovo and Ishchenka of the Kherson region. All attacks were repulsed, more than 90 Ukrainian servicemen, three tanks, eight armored fighting vehicles were destroyed.
During the day, artillery, aviation and missile fire destroyed: five ammunition depots, an oil storage facility with diesel fuel, as well as a fuel depot, which stored more than 100 tons of aviation fuel for the Ukrainian air forces.
Air defense systems shot down 15 Ukrainian drones, six HIMARS MLRS shells and one HARM anti-radar missile.