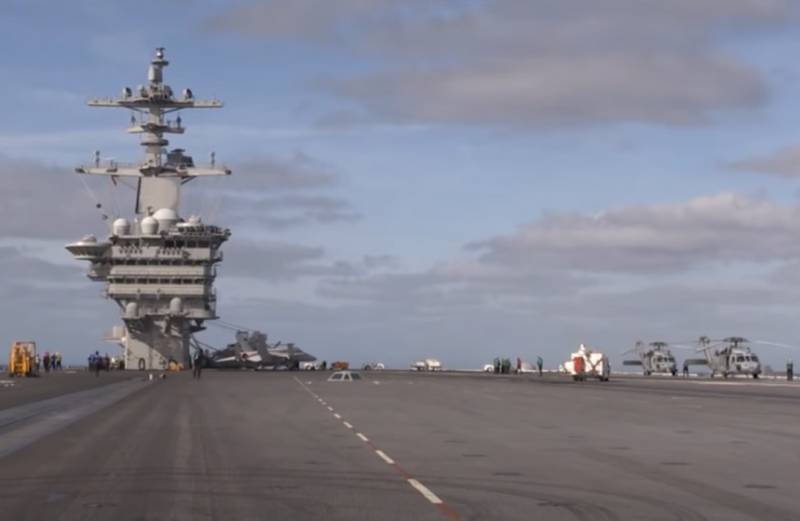 Proceedings continue in the United States over the contamination of drinking water aboard two aircraft carriers. The contamination was identified in September. Several sailors from the crew of the aircraft carrier "Abraham Lincoln" got food poisoning, picking up E. coli.
During the official investigation, the sailors said that they immediately noticed the unpleasant smell of water intended for drinking. As one of the sailors told the investigating authorities, several people from the crew turned to the command with a question about whether everything was in order with the water. It is also reported that after the "Abraham Lincoln" left the base in San Diego, the water began to become cloudy. It was noticeable, as they say, with the naked eye. Brown water flowed.
From the sailor's testimony:
The representative of the command told us that the water is absolutely safe, adding that if we do not want to drink it, then we can not drink it. He also added that then we will use the water to wash the deck.
The commander of the Abraham Lincoln, Amy Bauernschmidt, subsequently informed the crew that bilge water, which leaked through the ventilation hole, was the cause of contamination of the drinking water in the tanks.
Bilge water is water from a drainage system where sewage is stored until it can be safely discharged. Bilge water may contain technical oils, contaminated with bacteria from sewage.
It is reported that the command took action within XNUMX hours, ordering the use of water from the second tank, the analysis of which showed that it does not contain pathogenic bacteria.
According to the American press, the sailors "expressed concern that the command did not immediately begin to take action after the report on the poor state of the water." Commander Emir Bauernschmidt reportedly took action only the next morning after the report of the sailors.